Top 4 benefits of J1939 fleet telematics
Truck telematics & vehicle fleet management is increasingly used by e.g. heavy-duty vehicle OEMs - below we list the top benefits.
---
Why use the CANedge J1939 logger?
The CANedge CAN bus data logger offers optional GPS/IMU, WiFi and/or 3G/4G - ideal for heavy-duty fleet telematics:
Software example: J1939 telematics dashboards
Get your 'J1939 Data Pack'
Want to try working with real J1939 data?
Download your 'data pack' incl. our J1939 DBC demo (incl. 5 extra SPNs) and 400+ MB of J1939 data across 15+ vehicles!
Learn more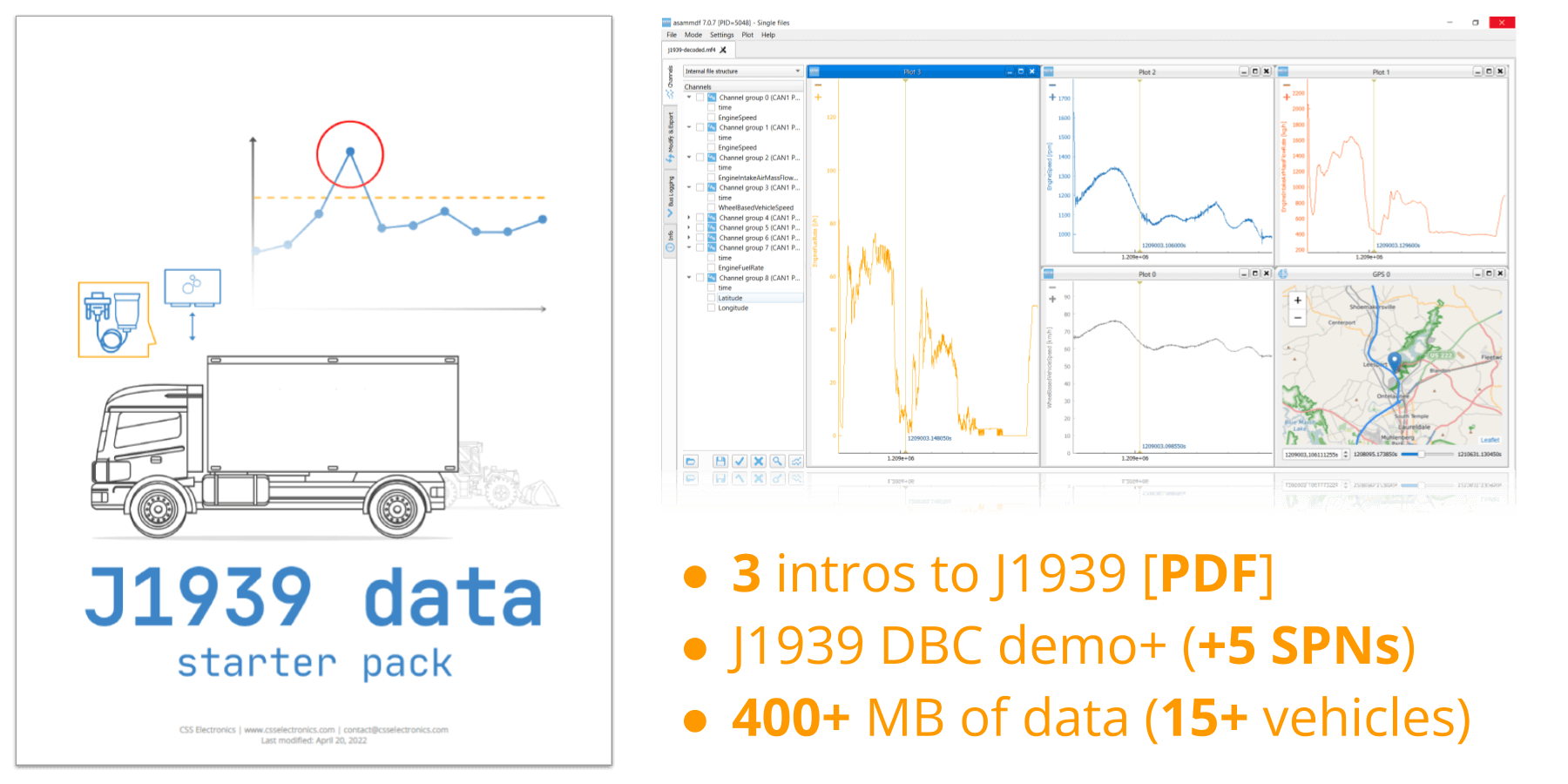 J1939 telematics use case examples
Below we provide example use cases to illustrate how the CANedge2 can be used in practice.
Case study: J1939 telematics

Learn how Antu Energia uses the CANedge2 to remotely collect CAN/J1939 from heavy duty trucks and buses. Data is uploaded via a 3G/4G access point to their own AWS S3 cloud server for use in e.g. analyses, dashboards and script automation.
"CSS Electronics devices/software have been an absolute cornerstone to the success of many of our projects - and the customer service is one of the best I've ever had"
full case study
50+ case studies
FAQ
Ready to start your J1939 telematics pilot?
Get your CANedge2 today!
---
Recommended for you