How does OBD2 data logging work?
---
Top 4 benefits of OBD2 data logging
OBD2 logging lets you collect data from practically any car - below are the top benefits:
---
The CANedge OBD2 data logger
The CANedge is a pro specs CAN bus data logger with key features:
Software example: OBD2 dashboard for your cars
Get the 'OBD2 Data Pack'
Want to try working with real OBD2 data?
Download your 'data pack' incl. our OBD2 DBC, 25+ car DBCs and 100+ MB of OBD2 data across 10+ cars!
Learn more
Use case examples
Below we provide practical examples of how the CANedge can be used for logging OBD2 data.
Case study: OBD2/CAN telematics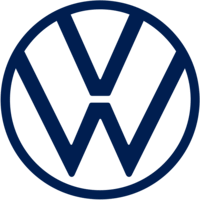 Learn how Volkswagen uses the CANedge2 to log OBD2 and raw CAN data to an SD card - as well as auto-push the data to their own self-hosted server for analysis.
"The CANedge2 got us up-and-running at a rapid pace with robust config options - and the support was outstanding!"
learn more
50+ case studies
FAQ
Ready to log OBD2 data from your car?
Get your CANedge today!
---
Recommended for you