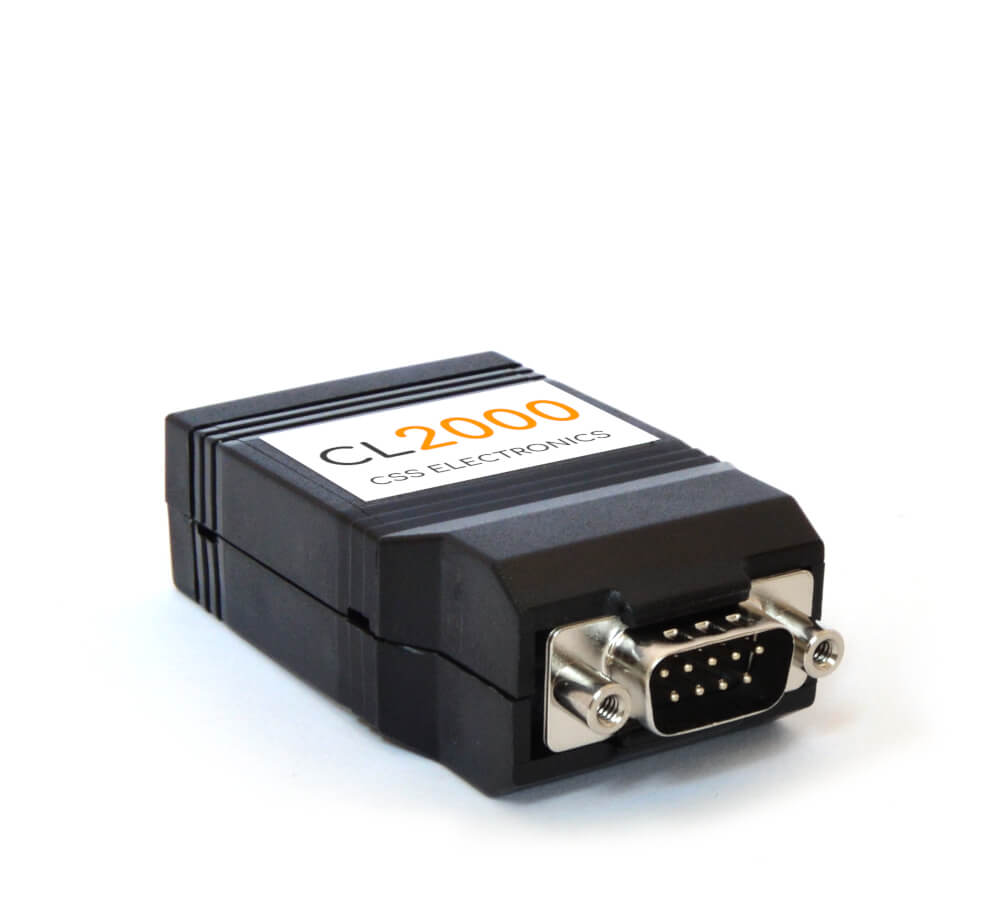 PLUG & PLAY
Configure in 2 min. Power via CAN connector. Auto-detect bit-rate
STANDALONE
Log CAN data to 8-32GB SD card for months - no pc needed
RTC TIMESTAMP
Date & timestamp your data - vital for post analysis (incl. battery backup)
COMPACT
Fits the palm of your hand (6.6 x 4.3 x 2.4 CM) & weighs <50g
LOW COST
The value/cost of the CL2000 is unbeatable

"We loved it! And I can put 5 of the CLX000 CAN loggers on our test fleet for the price of one Memorator!"
— Bryan Cady, Zero Motorcycles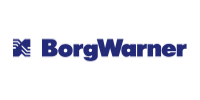 "The CL2000 has been a great device for us! Most importantly, the tech support was outstanding!"
— Brock Fraser, BorgWarner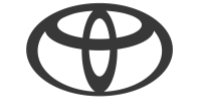 "The CL2000 is low cost & easy to use - and it enables data logging without any driver interaction with the logger"
— Rob MacArthur, Toyota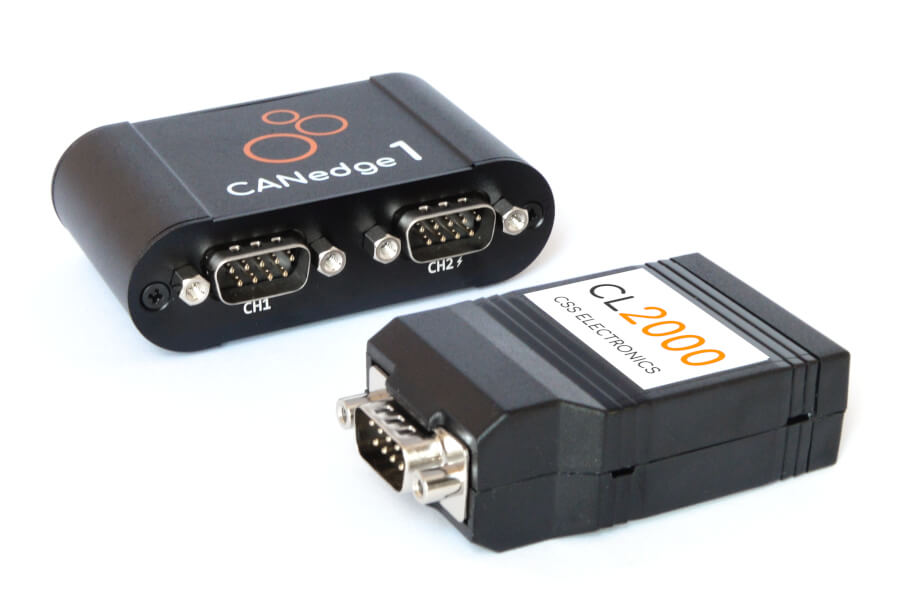 The CANedge1 is the 2nd generation of the CL2000. While the CANedge1 does not support streaming via USB, it is superior when it comes to SD card data logging.
In particular, we recommend the CANedge1 if you're going to log data at scale.
Learn more below - or contact us if in doubt!
Key changes
comparison table
CANedge1
Contact us
Compact CAN logger with SD
The CL2000 lets you log date & time stamped raw CAN data to an 8-32 GB SD card - 100% standalone with no PC required:
Power via CAN connector (<1W power consumption)
Auto-detect bit rate - no configuration required
Log raw CAN data in simple CSV style format
Easily extract data from the SD card via USB
Configure device via simple CONFIG.INI file
Silent mode, filters, transmit lists, cyclic logging
Timestamp data via real-time clock (battery backup)
Buy Now
intro video
use cases
CAN streaming in SavvyCAN
The CL2000 can stream raw CAN data via USB to your PC for real-time analysis:
Stream raw CAN data in flexible views (filters, traces, ...)
Send CAN frames into your CAN bus with real-time control
Display human-readable form via DBC files (incl. J1939)
Create real-time plots of decoded signals like speed, RPM, ...
Highlight bit/byte changes per CAN ID via the 'sniffer view'
Quickly plot 'hypothesis signals' for reverse engineering
Load CLX000 log files for post processing analysis
Buy Now
learn more
The CLX000 supports USB streaming via both SavvyCAN and Wireshark. You'll find multiple articles on streaming CLX000 CAN data via Wireshark - e.g. our CAN/OBD2 interface, real-time DBC decoding and reverse engineering articles.
Recently, we've added native support for SavvyCAN and we believe it is a super streaming/analysis tool vs. Wireshark - and we therefore recommend to start with that. However, if you have prior experience with Wireshark you can of course still use this for streaming your CAN data.
Convert & DBC decode log files
The CL2000 also comes with software tools for converting & decoding log files
Convert log files to Vector ASC or PEAK TRC
Decode log files with DBC support in SavvyCAN
Export output as CSV for e.g. Excel pivots
Tip: See also our CANedge for SD logging.
learn more
Check out our tech specs, use cases or FAQ - or buy now!
The CL2000 is ideal for medium to long-term standalone data logging and ad hoc data streaming.
Below we outline some of the typical applications for the CL2000 - also, check our CASES section for real customer use cases.
Note: We recommend that you also check out the 2nd generation CANedge.
Vehicle development & field testing
Need to develop, debug or optimize your vehicles?
The CL2000 provides OEM teams with an easy tool for collecting vehicle data. In particular, the CL2000 is useful for late-stage development. Here, the compact standalone functionality means that it can be added to large fleets of prototype vehicles for long-duration logging. After a few weeks or months, the data can be collected and analyzed for optimization and diagnosis.
Use case example: Tribine - Logging a Full Harvest Season of Data
Rare issue identification
Need to identify a an issue that only occurs e.g. every 3 months?
A non-standalone solution is simply not feasible. However, with the CL2000 you can log months of data from one or multiple vehicles or machines at low cost. With cyclical logging, the most recent data is prioritized if no space is left. Once the rare behavior is observed, you'll have all the data you need to troubleshoot it.
Use case example: Cohu - Diagnosing Rare Machine Errors
Compliance monitoring
Need to record and register vehicle data for compliance?
In some scenarios, you'll need to collect compliance or insurance related data - e.g. emissions (e.g. NOx, CO, HC, PM, ...). You may need to legally log this data from your fleet - even if you do not intend to use it actively. In such a setup, the CL2000 is the optimal solution: With an 8-32 GB SD, cyclical logging and RTC you can log all the CAN, OBD2, FMS or J1939 data you need - and collect it on a case-by-case basis.
Reverse engineering proprietary data
Want to reverse engineer proprietary data parameters?
If you're not the vehicle OEM, you may need to reverse engineer certain proprietary CAN data. Maybe you want to hack your car - or maybe you need to add custom functionality in a J1939 test setup. Through data logging, Wireshark streaming and analysis it is possible to identify what CAN IDs relate to what parameters - and how to offset/scale the data. Learn more in our CAN sniffer intro. You can stream data via SavvyCAN or Wireshark, both 100% free and open source.
See the docs section for the CLX000 intro, manual, firmware & software downloads.
| GENERAL | |
| --- | --- |
| Functionality | Data logger and real-time CAN interface |
| LEDs | Logger status via three externally visible LEDs |
| Firmware | Supports free firmware updates for adding features |
| Software | Free executables for conversion to ASC/TRC [Windows/Linux] |
| | Free open source SavvyCAN software for streaming/analyzing CAN data + DBC decoding [Windows/Linux] |
| | The .INI config / .TXT log files can also simply be opened in text editors or scripts [Windows/Linux] |
| Safety | CE, FCC, IC, RoHS certified |
| CAN BUS | |
| Standard | Compliant with physical layer standard ISO 11898-2 |
| Identifiers | Compliant with CAN specifications 2.0A (11-Bit ID) and 2.0B (29-Bit ID) |
| Bit Rate | Bit rates up to 1 Mbps (manually configured or automatically detected) |
| Bit-rate auto-detection | Yes |
| Protocol Support | Protocol independent (i.e. able to log CAN, J1939, CANopen, OBD2, ...) |
| Filters | Advanced message filtering on four configurable channels |
| Silent Mode | Yes (does not affect CAN-bus transmission) |
| Fail-Safes | The device does not terminate the CAN-bus internally |
| DATA LOGGING | |
| SD Card | Replaceable 8 GB SD card (optional 32 GB) |
| Real-Time Clock | Yes (CAN messages are time-stamped with 1ms resolution) |
| Control Signal | Logging state (enabled/disabled) can be changed run-time using a CAN-bus control message |
| Heartbeat Signal | Supports heartbeat signal to periodically indicate logger status |
| Cyclic Logging | Supports cyclic logging mode (oldest log file is deleted when file system is full) |
| Down Sampling | CAN ID specific message down-sampling to reduce frequency of logged messages |
| Transmit | Transmit up to 20 customized CAN bus messages (e.g. for OBD2). Full real-time transmit control via USB |
| File System | Standard FAT file system |
| Frames/Second | The CL2000 can log/stream ~800-1000 frames/sec without loss. For higher busloads, see the CANedge |
| SUPPLY | |
| Power via CAN connector | Power can be supplied from the DB9 CAN connector (log/stream) or via USB (data extraction) |
| Via CAN connector (DB9) | Power supplied by the CAN bus (+7.0V to +32V DC) |
| Protection | Reverse voltage protection on CAN-bus supply |
| | Transient voltage pulse protection on CAN-bus supply |
| Power via USB | Power supplied by USB (+5.0V DC) for data extraction/configuration |
| Consumption | The logger's power consumption is approximately 1 W |
| MECHANICAL | |
| Enclosure | Robust, small enclosure |
| Dimensions | 66.7 x 42.7 x 23.5 mm (L x W x H) |
| Weight | 45 grams |
| Connector | Standard D-sub 9 (DB9) connector (OBD2, J1939, "generic" adaptor optional) |
| USB | Standard mini USB (B) connector for extracting data & streaming (cable not included) |
| Temperature | Operating temperature: -20degC to +65degC |
| Real-Time Clock | Built-in real-time-clock with calendar and battery backup |
| | Date and time information are added to log files |
| | Battery backup with more than two years of battery capacity |
| IP Rating | IP Rating 40 |
The CANedge1 is the 2nd generation of the CL2000. While it does not support real-time streaming via USB, it's designed to be a superior CAN bus data logger. Below we list some of the key changes in the CANedge1.
Generally we recommend the CANedge1 for medium and large scale logging use cases - if in doubt, contact us.
Mechanical
Extractable SD: The SD can be extracted to transfer data at 80 MB/s (vs 0.5 MB/s for the CLX000 via USB)
Industrial SD: The CANedge uses an industrial SD card, improving performance and life time
Channels: 2xCAN channels, which enables logging from 2 CAN buses in parallel
Aluminum enclosure: New enclosure is far more robust, while still extremely compact
Power out: Power external modules via the 2nd port e.g. using a DB9-DB9/USB adapter
Log files & software/API
Data logging
Lossless: The CANedge can log extreme bus loads with zero message loss (the CLX000 is limited to ~1000 frames/sec )
Advanced configuration: More advanced filters & transmit lists (e.g. up to 128 filters vs. 8 on CLX000)
Precision: 20x higher RTC resolution (50 micro seconds) - with advanced WiFi RTC sync
Boot time: Much faster boot time vs the CLX000 (~1 sec vs. ~10 sec)
CAN FD: The CANedge supports CAN FD (Flexible Data-Rate), making it future proof
LIN bus: Supports LIN bus data logging (slave mode)
The 8GB SD card provides an enormeous capacity for the CL2000 CAN bus data logger. While space consumption varies depending on your application, 8 GB will provide many weeks worth of continuously logged data. As most vehicles are not running continuously, this typically corresponds to months of data.
If you need to log data for very long durations, you can either upgrade to a 32 GB SD card - or pre-sample your data to a lower frequency (e.g. logging only every 10th or 100th message). Finally, you can add filtering to restrict your logging to certain CAN IDs or J1939 PGNs. For more details on this, see the product manual.
The CL2000 CAN bus analyzers can record data from any high speed CAN bus application (ISO 11898-2). In practice, this includes raw data from almost all vehicles (cars, trucks, tractors, forklifts, buses, motorcycles, ...) - as well as various production machinery, EV batteries and more. Most planes and boats also use CAN bus. In terms of protocols, this encompasses e.g. J1939, CANopen, NMEA, FMS, OBD2 and more.
For the specific case of OBD2 vehicle data, the CL2000 can transmit up to 20 custom CAN messages periodically, which means it can be used as an OBD2 data logger. Note, however, that you need to verify that your car uses CAN as basis for the OBD2 communication (this is the case for all US cars produced after 2008 e.g.). Also, note that all cars differ in the amount of OBD2 parameters they support - and the CLX000 is of course only able to record the supported data.
The CL2000 CAN logger can be powered via the DB9 connector. In cars, you'll typically need a DB9-OBD2 adaptor, while for e.g. trucks you may use a DB9-J1939 adaptor.
Once connected, the CLX000 will start recording data - and due to the extremely low power consumption, you can simply leave it in your vehicle. In most vehicles, the CLX000 will power off when the vehicle is powered off. If this is not the case, the power draw of the logger itself is still not an issue in regards to battery drain. However, if you're requesting e.g. OBD2 data in this scenario, the polling may wake up the car's ECUs. In this case, you should avoid leaving the CLX000 powered on in an unused car for more than a few days.
Note that the CLX000 can also be powered via USB when it enters 'mass storage device mode' - this lets you configure the logger on your PC without a separate power source.
The CL2000 CAN bus analyzer includes a real-time clock with battery backup. This means that your CAN bus data will be "timestamped" - i.e. every CAN frame logged on the vehicle network will get a timestamp so that you can link the observed CAN data patterns vs. real-time events.
This is vital in applications where you're comparing your CAN bus data vs. physical events (e.g. weather conditions, time of day, physical interaction with the vehicle, ...). Also, as soon as you're logging data across multiple days, it can be a mess keeping track of your data if you don't have the date and time recorded. In practice, we therefore always recommend to go for a CL2000/CANedge CAN logger if your aim is to primarily log vehicle/machine data, rather than stream it in real-time.
---