Docs
This section contains documentation for the CANedge, CLX000 and CANmod - and the software/API tools.
CANedge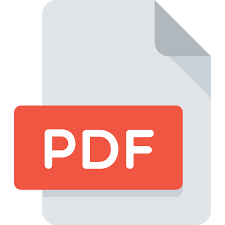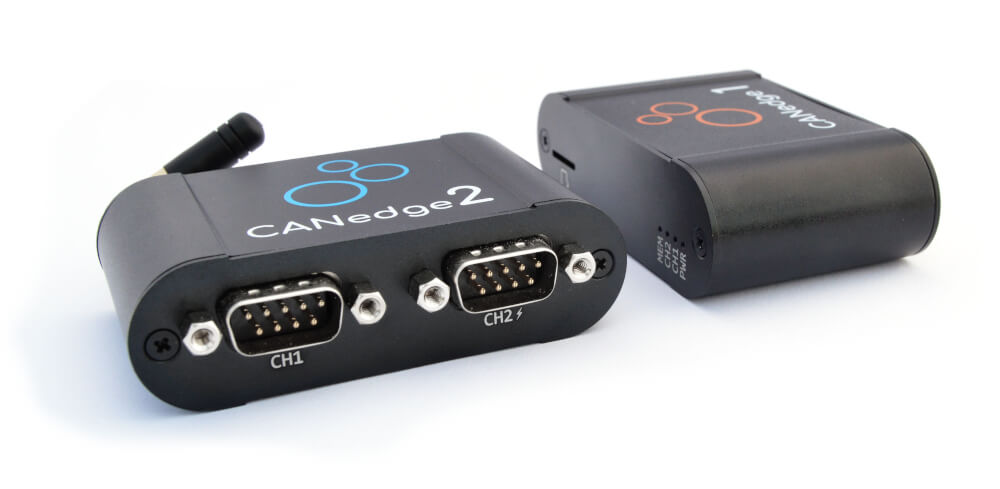 ---
CLX000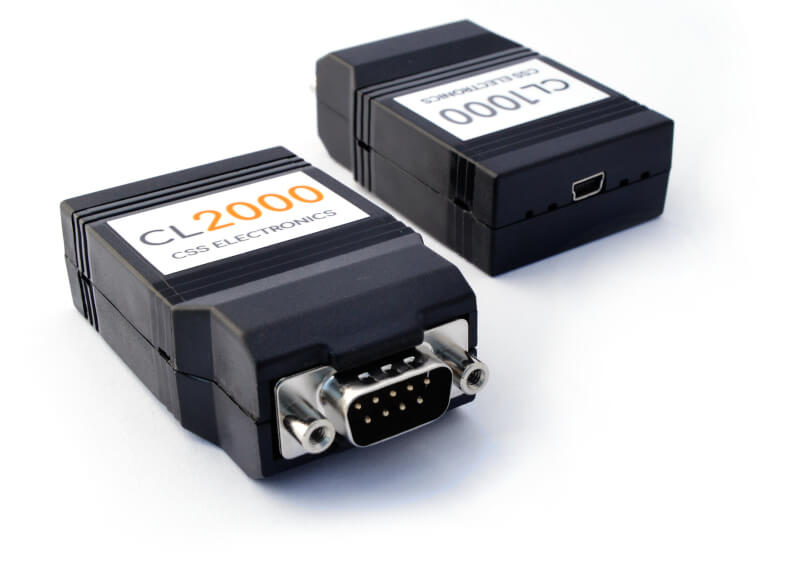 INTRO & SOFTWARE
Get started with the CLX000
CLX000
DOCS
View the full technical docs
CLX000
FIRMWARE UPDATE
Update your device firmware
CLX000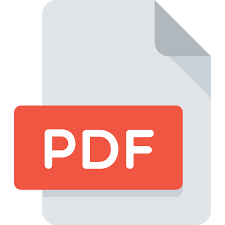 ---
CANmod
EDITOR
Open the config editor
Config Editor
The CANmod can be used as a plug & play add-on for the CANedge, e.g. by connecting it to the CANedge 2nd port:
In the CANedge config, enable the 2nd port 'power out'
Use a 'simple' bit-rate on the CANedge CH2 matching the CANmod (default 250k). By default, the CANedge uses bit-rate 'auto-detect' on CH2, which won't work here
Enable termination via the CANmod switch (below DB9)
Use an adapter to connect the CANmod to the CANedge CH2 (e.g. our DB9-DB9/DB9 or DB9-DB9/USB)
You can of course also simply connect the CANmod to your main CAN bus network (e.g. powering it directly from the vehicle/machine power supply at 12 or 24V). In this case, the CANedge can be connected to the same network, allowing it to record the CANmod sensor data along with the regular CAN traffic.