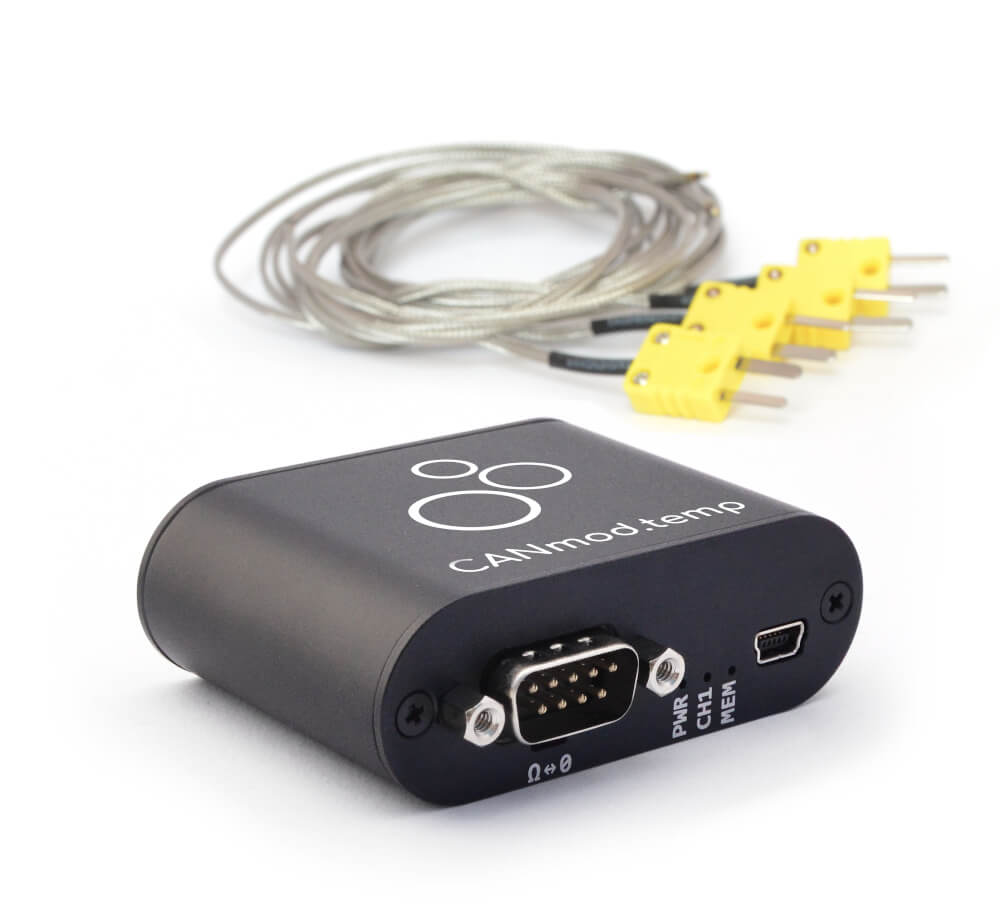 PLUG & PLAY
Standalone - no PC required. Integrate with any CAN bus to add temperature data. DBC included
COMPACT
Only 7 x 2 x 5 CM. 80G. Alu enclosure. 3 LEDs. 5-26 V DC via DB9. USB for config/FW/stream
THERMOCOUPLES
Output data from 4 thermocouples at 5 Hz. High signal resolution of 0.01 degC
PRECISE
High accuracy with cold-junction compensation & line frequency filtering. Fault detection
USE ANY TYPE
Independently configure each thermocouple channel type (B, E, J, K, N, R, S, T)
CONFIGURABLE
Configure CAN IDs, bit rate, message frequencies and more via JSON config and GUI
Easily add temperature data to any CAN bus system
Add temperature sensor data via 4 thermocouples to your CAN bus - e.g. for use by ECUs or CAN hardware.
Compatible with any high speed CAN bus (2.0A, 2.0B)
Fully configure CAN IDs, bit rate and message frequency
Daisy-chain multiple modules for 8, 12, 16, ... channels
Power at 5-26 V DC via standard DB9 adapter cables
Optionally record the data via any CAN interface/logger/...
Example: Use as add-on for the CANedge (power via 2nd port)
DBC file included for easy decoding to human-readable form
White label e.g. for inclusion in your production
Buy Now
tech specs
use cases
We offer a basic set of 4 x thermocouple probes (type K) for the CANmod.temp. These are suitable for many use cases. However, if you have specific requirements in terms of type, specifications, mounting etc. Instead, we list a number of potential suppliers below: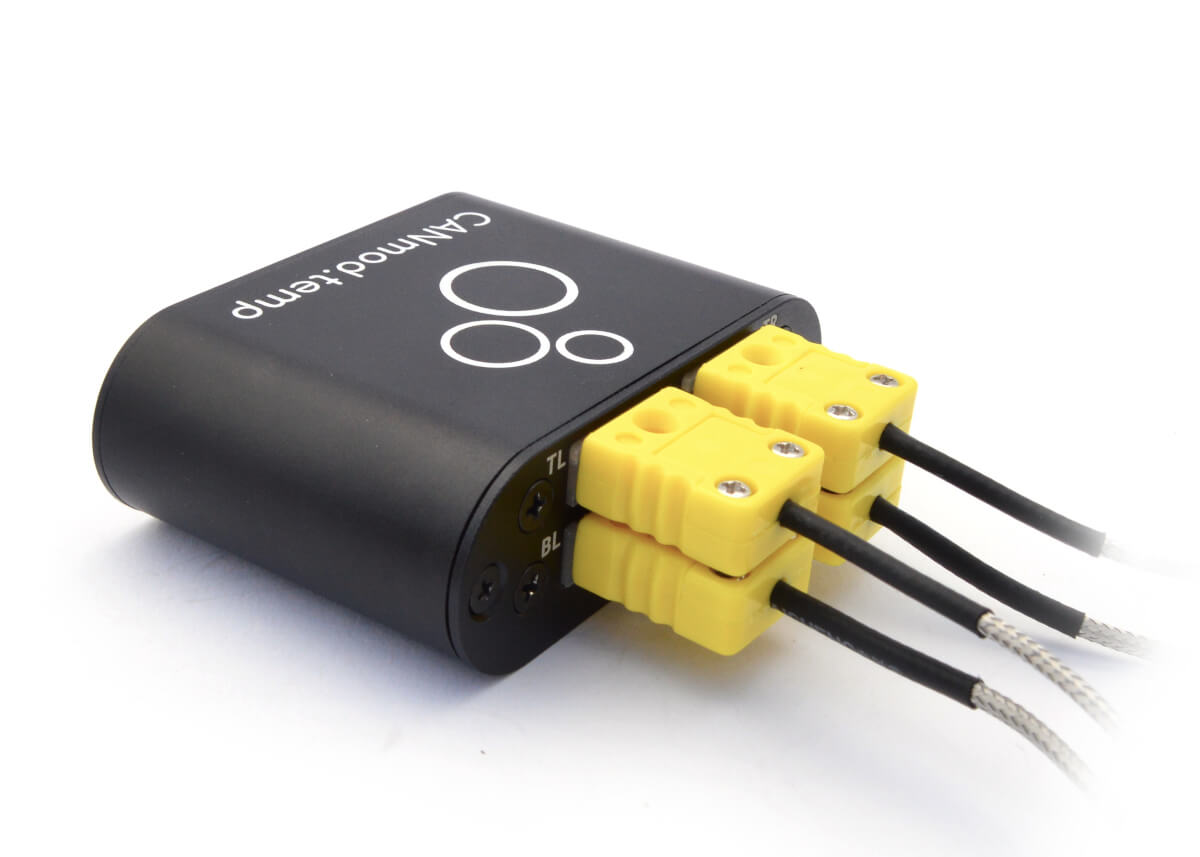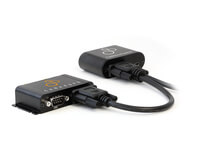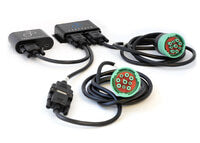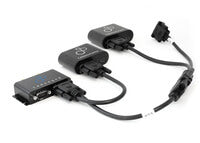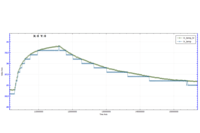 Example: Log/stream sensor data
The CANmod.temp is often used as an 'add-on' for the CANedge. This setup lets you record e.g. vehicle data via Channel 1 and temperature data via Channel 2. The data can be easily DBC decoded via e.g. the asammdf GUI, Python or MATLAB.
You can also stream the sensor data in real-time via USB using SavvyCAN to view raw/decoded data (e.g. via plots) - ideal for validating your setup pre-deployment or for lab testing.
log file samples
asammdf
savvycan
Check out our tech specs, use cases or FAQ - or buy now!
| GENERAL | |
| --- | --- |
| Functionality | The device supports 4 x thermocouples for outputting temperature sensor data via CAN bus and/or USB |
| Included | CANmod.temp module, USB dust cover (thermocouple sensors and mini USB adapter not included) |
| Firmware | Supports free firmware updates via USB for adding features |
| Configuration | Configuration files based on the popular open source JSON schema concept (similar to the CANedge) |
| Software | Free open source editor tool for easy device configuration (offline/online version available) |
| Safety | CE, FCC, IC and RoHS certified (see the Docs for certificates) |
| Warranty | 1-year warranty |
| Support | Free, fast & high quality support |
| Origin | Denmark |
| SENSOR (temperature) | |
| Channels | Supports up to 4 thermocouple sensors/channels (plus ambient temperature via cold-junction) |
| Module | Professional-grade MAX31856MUD+ precision thermocouple converter |
| Temperature Range | Supports a range of -210°C to +1800°C (depending on thermocouple type) |
| Formatting | The module conveniently outputs degrees celsius via automated edge linearization |
| Accuracy | Lab-grade thermocouple voltage measurement accuracy with cold junction compensation |
| Resolution | 1 degC resolution (in 1 CAN frame) and/or 0.01 degC resolution (in 2 CAN frames) |
|   | Note: The 0.01 degC resolution typically exceeds the practical probe accuracy |
| Protection | Thermocouple inputs are protected against overvoltage conditions up to ±45V |
| Types | Supports thermocouple types B, E, J, K, N, R, S, T (via configuration) |
| Filtering | Line frequency filtering of 50Hz and 60Hz (via configuration) |
| Fault Detection | Thermocouple fault detection (open thermocouples, over- and undertemperature) is communicated via CAN |
| Cold Junction | ±0.7°C (max, -20°C to +85°C) cold-junction accuracy |
| DATA PARAMETERS | |
| CAN Signals | The module communicates temperatures and fault statuses (for a full list, see the Docs or DBC file) |
| | Thermocouple temperatures: The degree celsius (degC) temperature of each thermocouple probe [5 Hz] |
| | Ambient temperature: The ambient temperature measured via internal cold-junction [5 Hz] |
| | Faults: Status of each thermocouple sensor [5 Hz] |
| CAN BUS | |
| Channels | 1 x CAN channel |
| Modes | The device can either broadcast the data onto the CAN bus - or provide it on-request |
| Standard | ISO 11898: Compliant with CAN (between 5K and 1 Mbit/s baud rates) |
| Identifiers | Compliant with CAN specifications 2.0A (11-Bit ID) and 2.0B (29-Bit ID) |
| Termination | Termination can be toggled via switch below DB9 connector |
| Retransmission | Retransmission of frames that have lost arbitration or been disturbed by errors |
| Transceiver Protection | Protection: +/- 25kV HBM ESD, +/-12kV IEC ESD, +/-14 V bus fault, short circuit |
| | Common mode input voltage: +/-12V |
| | TXD dominant timeout (prevents network blocking in the event of a failure) |
| CONFIGURATION | |
| Bit Rate | Select between standard bit rates (5K to 1M) or use custom bit-timing |
| Enable/Disable | Individually enable/disable the CAN message |
| Identifier Customization | Individually configure the CAN ID (11-bit or 29-bit) |
| Push/Poll Mode | Individually configure 'trigger' modes for the CAN messages (push or poll) |
| Frequency | Individually configure prescaling of the CAN message frequencies to lower rates |
| Thermocouple Type | Specify the thermocouple type for each channel (e.g. Type K, Type J, ...) |
| Line Noise Filtering | Select rejection of 50 Hz (EU) and its harmonics or 60 Hz (USA) and its harmonics |
| ELECTRICAL | |
| Input Supply | +5V to +26V DC via the DB9 connector (standalone/add-on mode) or |
|   | Alternatively power via USB (for updating firmware/config or for streaming data in real-time) |
| Power Consumption | Extremely low (<1W) - no risk of battery drainage |
| Protection | Reverse voltage protection on CAN-bus supply |
|   | Transient voltage event protection on supply lines |
| MECHANICAL | |
| Enclosure & Weight | Compact aluminium enclosure: 52.5 x 70.0 x 24.5 mm (L x W x H), 80 grams |
| Connector (Front) | 1 x Standard D-sub 9 (DB9) connector |
| Connector (Back) | 4 x miniature thermocouple female connectors |
| Pin-Out | See the product manual for the DB9 connector pin-outs |
| USB | Standard mini USB connector for config/firmware updates and streaming (USB cable not included) |
| LEDs | Module status via 3 external LEDs: Power, CAN bus, Memory |
| Temperature | Operating temperature (CANmod.temp module): -25degC to +70degC |
| IP Rating | IP Rating 40 |
| Mounting | Module can be mounted via e.g. rugged double-sided tape, zip-ties or a mounting bracket |
The CANmod.temp can be installed standalone in any CAN bus system - including e.g. as an add-on for the CANedge.
The CANmod.temp is a small device that supports up to 4 thermocouple sensors of configurable type. It produces high-precision temperature measurements in degC at 5 Hz - and outputs this data as CAN frames via the DB9 connector.
The Thermocouple-to-CAN module can be integrated with any high speed CAN bus system (2.0A, 2.0B) due to the fully configurable bit rates and CAN IDs. Further, it can be powered flexibly from 5-26 V DC, making the installation and wiring very simple for the vast majority of automotive applications.
When used as a standalone device, the temperature data is simply broadcast onto the CAN bus along with the existing CAN traffic. This means that any existing CAN nodes (e.g. ECUs) and CAN hardware (e.g. CAN displays, CAN loggers, CAN interfaces, CAN telematics units) can record the temperature data along with the existing CAN bus traffic. It also means that e.g. OEMs can use temperature data from the CANmod.temp to trigger/control certain behavior in select ECUs.
As an example, the CANmod.temp can be used as an add-on for the CANedge CAN bus data logger. In this setup, the CAN bus data from the CANmod.temp is recorded just like data from any other CAN bus. To ease installation, the CANedge can enable a '5V power out' on the 2nd port. This means you can easily connect and power the CANmod.temp via the 2nd port (optionally along with other CAN modules like our CANmod.gps). In this setup, the CANedge can log data from e.g. a vehicle via the 1st port and log timesynced temperature data from the CANmod.temp via the 2nd port - storing both data sources in the same log file.
We offer a number of useful adapter cables as options for the CANmod.temp:
DB9-DB9/DB9 (Y splitter): This lets you connect one or more modules to the 2nd port of the CANedge - ideal if you e.g. need to log data from both a CANmod.temp and a CANmod.gps module.
This adapter can also be used if you wish to connect both the CANmod.temp and e.g. a CANedge to the same CAN bus - e.g. for enabling the logging of 2 CAN channels with the CANedge in parallel with logging the temperature data.
Other adapters: You can use any of our standard DB9 adapter cables with the CANmod.temp when using it in standalone mode - thus powering the device via a 5-26 V power supply and sending CAN data directly into your CAN application.
If you wish to add thermocouple-based temperature data to your CAN bus system or your CAN bus data log files (e.g. via the CANedge), the CANmod.temp is by far the simplest and lowest cost solution. The module is designed around the same concepts as the CANedge: Simple-to-use, professional-grade specs and interoperability.
The module is also extremely price competitive vs. alternatives on the market, making it a great choice for e.g. standalone use cases where you need to add temperature data for consumption by other CAN hardware. The device can be easily configured for compatibility with any CAN bus system - and due to the compact size, it can be easily installed in practically any CAN based application. Further, the DBC file ensures that decoding the CAN bus data is easily done in practically any CAN bus software tool.
The CANmod.temp also provides a highly modular approach, where you can easily daisy-chain as many modules you need in order to get 8, 12, 16, 20, 24, ... thermocouple channels injected into your CAN bus.
The installation of the CANmod.temp depends on your use case - for full details, please refer to the CANmod.temp documentation.
The CANmod series can be used as a plug & play extension of the CANedge CAN bus data logger. A popular way of using the module is to power it via the 2nd port of the CANedge - enabling easy logging of sensor data on channel 2, timesynced with CAN bus data from your main CAN application via channel 1.
To use the CANmod with a CANedge, you'll follow the below steps:
In the CANedge Configuration File, enable the 2nd port 'power out'
Set the CANedge bit rate on CAN CH2 to match the CANmod (default 250k)
On the CANmod, enable the 120 ohm CAN termination via the switch below the DB9
Use a suitable adapter cable to connect the CANmod to the 2nd port of the CANedge (e.g. our DB9-DB9/DB9 adapter)
You can of course also simply connect the CANmod to your main CAN bus network (e.g. powering it directly from the vehicle/machine power supply at 12-26V). In this case, the CANedge can be connected to the same network, allowing it to record the CANmod sensor data along with the regular CAN traffic.
The CANmod.temp supports various accuracy-improving features, such as cold junction compensation and line frequency filtering. These help improve the actual temperature measurement quality. The temprature measurements can be output at a 1 degC resolution or 0.01 degC resolution, depending on your device configuration. Here, it's worth noting that the 0.01 degC resolution does not mean that you can expect a 0.01 degC accuracy in absolute terms. Instead, the 0.01 degC resolution should mainly be seen as a useful signal for the purpose of analyzing changes in the temperature values, not the absolute temperatures themselves.
The ideal thermocouple sensor (aka thermoelements) type depends on your use case and the temperature range you'll be measuring.
Type K thermocouple sensors are the most common - with low cost, high accurac/reliability and a wide temperature range
Type J sensors are also common and may offer lower cost, but also smaller temperature ranges vs. type K
Type E offers higher accuracy than type K and type J at moderate temperatures
Type N is similar to type K with high reliability, though typically more expensive
Type S/R thermocouples are suitable for very high temperature with high accuracy and reliability
Type B thermocouple probes are used for extremely high temperature ranges
Type E thermocouples are used in very low temperature measurements, e.g. cryogenics etc
For more detailse, see e.g. below links:
No, the CANmod.temp is not a CAN logger or able to e.g. push data to a server. For such a use case, you would combine the CANmod.temp with e.g. a CANedge2. The CAN logger then serves as the platform for recording the temperature data being output by the CANmod.temp.
The CANmod.temp is typically used in industrial/automotive temperature measurement - e.g. for recording below temperature types:
Cylinder head temperatures
Air temperatures
Exhaust gas temperatures (EGT) incl. simulated exhaust temperature measurements
Fluid temperature (e.g. fuel temperature, engine oil temperature, transmission fluid temperature etc)
Brake block & disk temperatures
Infrared and thermographic pyrometry
Oven temperature profiling
Air conditioning optimization (HVAC)
Temperature control/regulation/monitoring (e.g. for perishable goods)
EV battery temperature management, diagnostics and optimization (e.g. for EV charging)
Engine temperature (coolant circuit)
Exterior/ambient/cabin temperatures
---