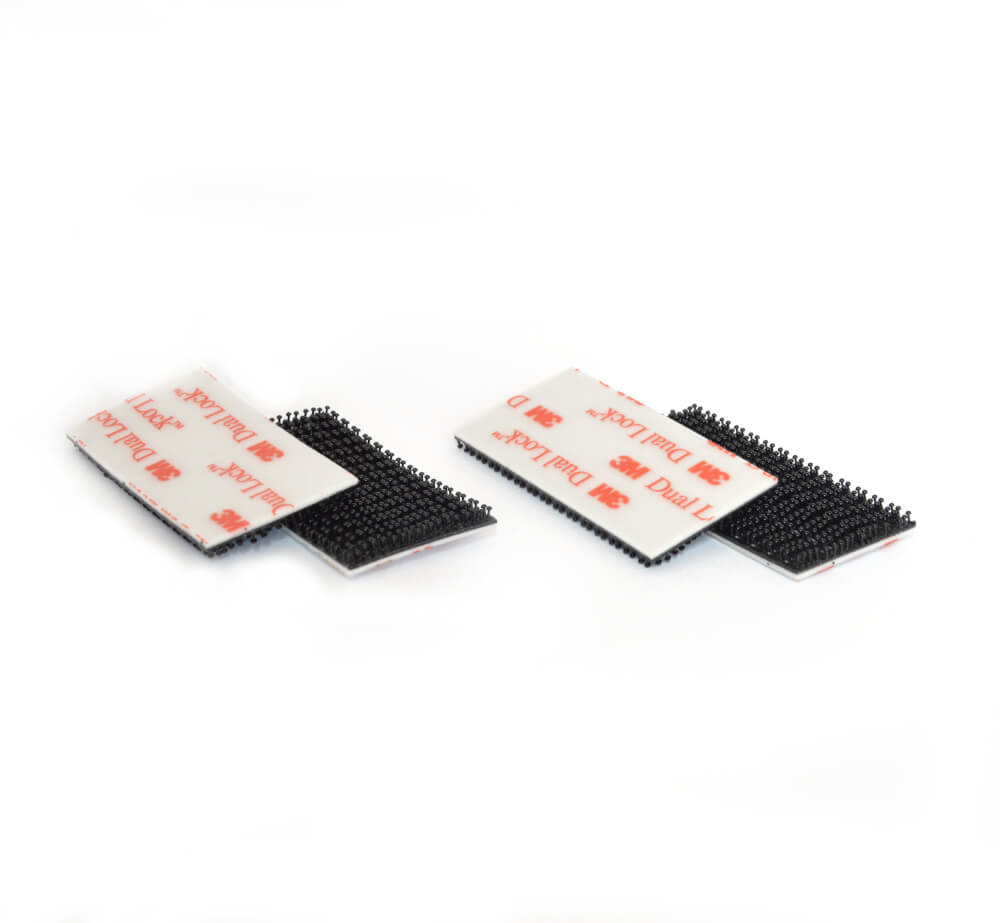 EASILY MOUNT
Mount your CAN loggers & modules on practically any surface with ease
NO SCREWS
Avoid creating screw holes for installation on e.g. vehicle surfaces
5X STRENGTH
Dual Lock (250) provides 5X tensile strength vs. regular velcro strips
About the velcro strips
The reclosable velcro fasteners let you easily mount your CLX000, CANedge and/or CANmod modules in the field. The 3M Dual Lock design offers exceptional strength through the interlocking mushroom-shaped heads with a stem density of 250 per square inch.
The bundle includes 2 sets (4 pieces in total). This lets you easily mount your device to various surfaces including aluminum, stainless steel, glass, acrylic, PC or ABS. Installing your CAN logger with velcro strips is quick, requires no screw holes - and lets you attach/detach your device easily.
The velcro tape can also be useful for interlocking a CANedge and CANmod module. You can also use the velcro to fasten adapter cables in e.g. your vehicle to minimize clutter.
If you need to install a CANedge/CANmod in a more permanent installation or in a high-vibration environment, we recommend using our mounting bracket (optionally with vibration-reducing screws). However, for most other use cases, the velcro strips provide a lower cost and simpler solution for mounting your devices.
Check out our tech specs, use cases or FAQ - or buy now!
| GENERAL | |
| --- | --- |
| Brand | 3M Dual Lock |
| Type | SJ3550 | 250 stem density per square inch |
| Pieces included | 2 sets (4 pieces) |
| Dimensions | 5.0 CM x 2.5 CM |
| Surfaces | Metals, glass, plastics (e.g. acrylics, polycarbonate and ABS) |
| Closure | Fastener secures with an audible snap, thus verifying closure |
| Resistance | Resists moisture, UV and temperature (up to 93 degC) |
| Durability | Attach/detach 1000+ times, while still retaining 50%+ tensile strength |
---