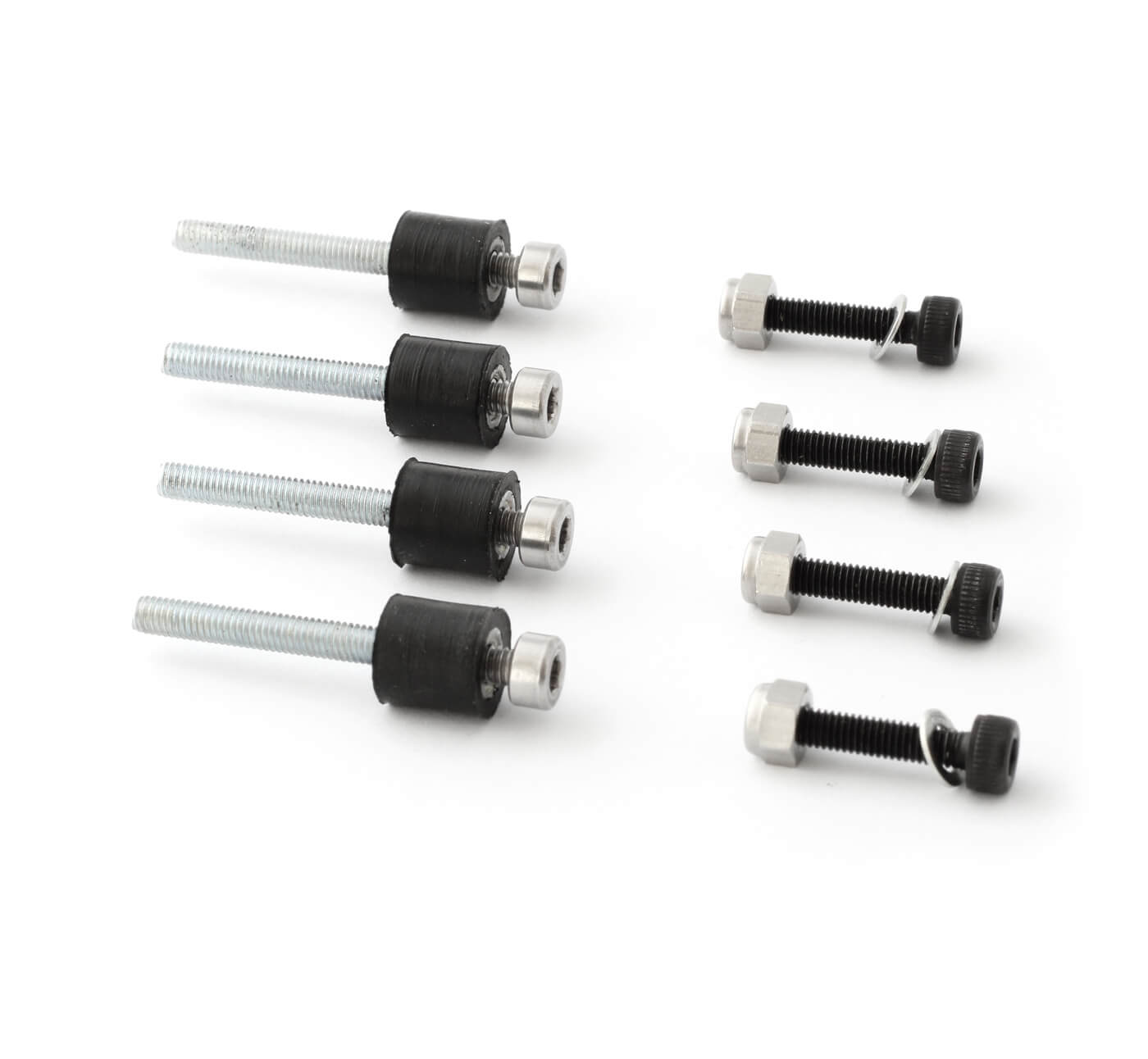 SECURE MOUNT
Easily install the CANedge for robust medium/long-term logging
COMPACT
The small device flanges enable a compact and light-weight installation
VIBRATION
Vibration dampeners can help reduce the impact of vibration
QUICK REMOVAL
Half-circle flanges enable quick device insertion and removal
HEX KEYS
All screws come with hex keys for long-term repeat usage
DIAGONAL
Optionally install with just 2 screws diagonally for quick installations
About the mounting kit
The CANedge is ideal for long-term logging of CAN/LIN data in the field - often over several weeks, months or years. For such use cases, a secure and robust device installation is critical.
You can use the regular screws to install the device against flat surfaces. The half-circle flanges enable quick insertion/removal as you only need to remove the screws on one side of the device.
For short-term installations, you can also consider using zip ties or the 3M velcro strips to install the CANedge.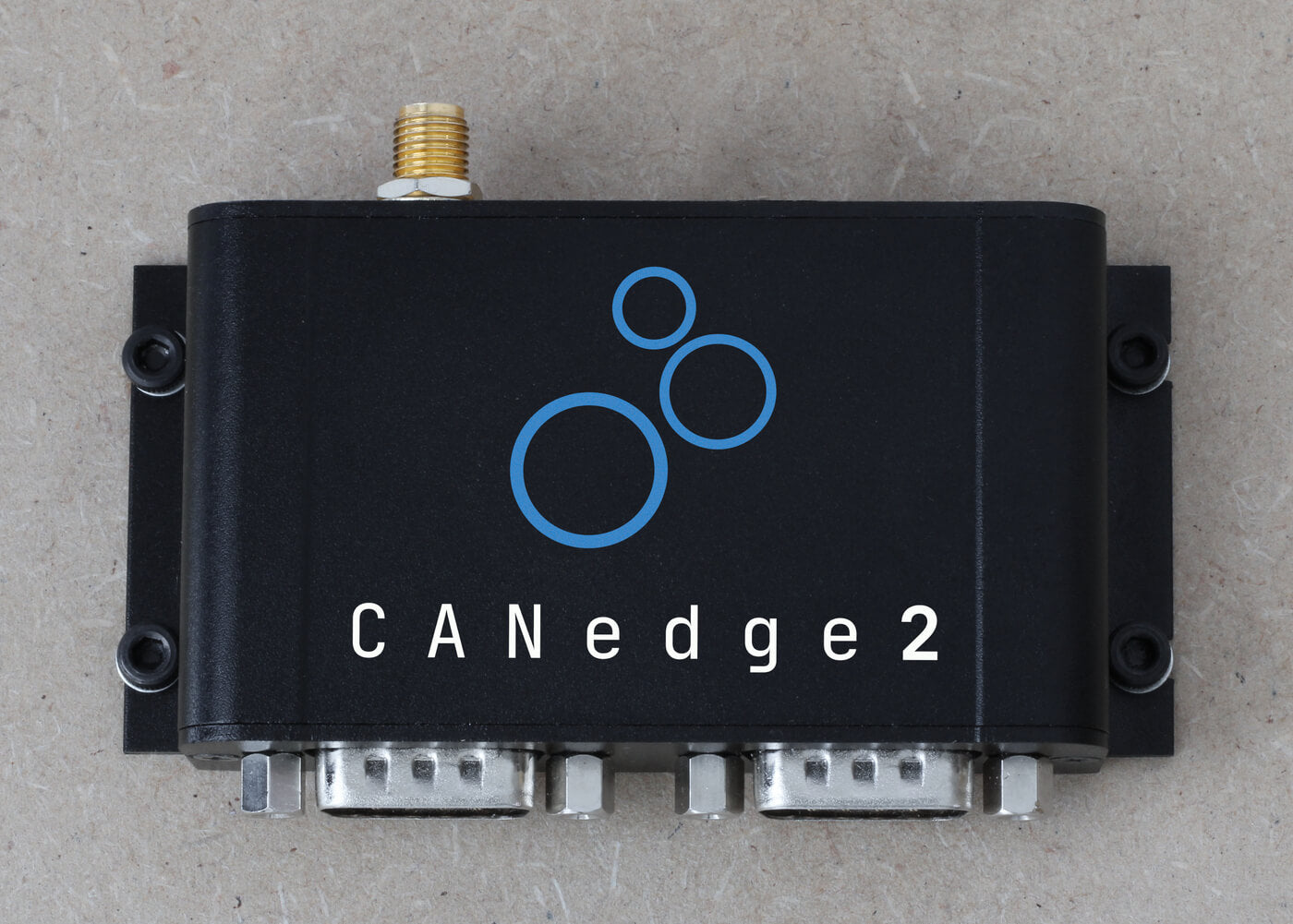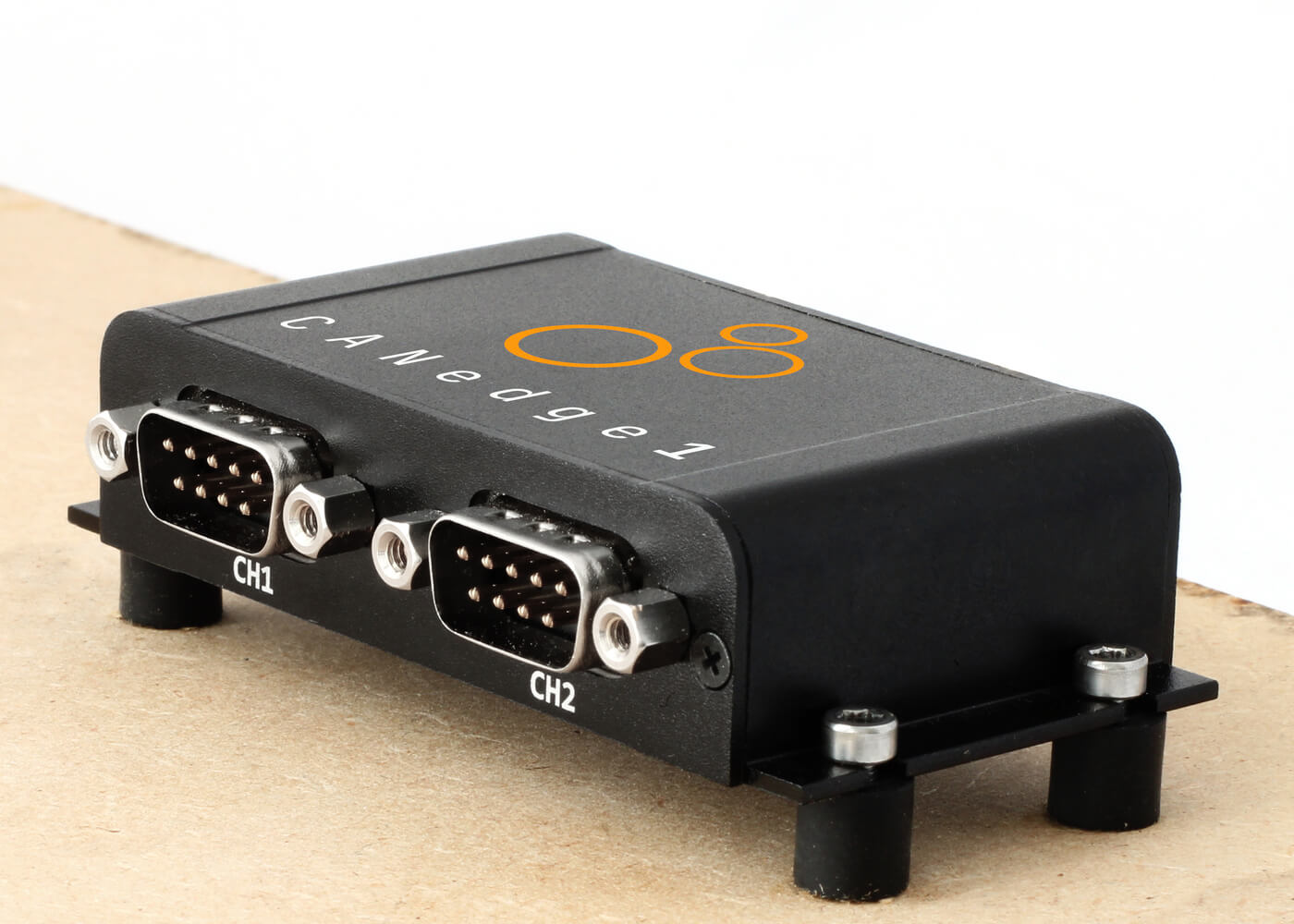 Ideal for long-term installations
The CANedge is often deployed as a 'blackbox' for long-term or permanent installations in vehicles. For such use cases, you can reduce the impact of vibration by using the vibration dampeners. This also provides basic electrical isolation of the device.
Check out our tech specs, use cases or FAQ - or buy now!
| GENERAL | |
| --- | --- |
| Package contents | 4 M3 20 mm screws, 4 washers, 4 lock nuts, 4 M3 vibration dampeners, 4 M3 dampener bolts |
| Dampeners | M3, 20 mm thread length, 57 Shore A +/- 5 |
Below are some examples where the CANedge mounting bracket can be useful:
Vehicle telematics & fleet management
Need to install the CANedge across a fleet of vehicles?
For telematics applications, having a consistent and flexible way of installing the CANedge can be vital. With the mounting kit, you'll have multiple options for deploying the CANedge in e.g. trucks, cars, forklifts and other applications.
Industrial machine monitoring
Need to deploy your logger in a production setting?
When installing a CAN logger within production settings, it is vital that cables and clutter are kept under control. Here, the kit can be used to securely install the CANedge against e.g. a machine surface or wall.
No, the vibration dampeners will help reduce the impact of vibration on the CANedge. However, high levels of vibration may still negatively affect the lifetime of the device. If in doubt, feel free to contact us for sparring.
---