Top 4 benefits of mining telematics
Our users within mining (contractors/OEMs) generally quote 4 key productivity benefits of mining telematics.
You probably know these, so we'll twist it by linking these with examples of relevant J1939 data parameters:
---
The challenge with traditional mining telematics
Most companies attempt to harvest these benefits - but many fail due to below challenges.
---
The CANedge J1939 mining data logger
The CANedge CAN bus data logger offers optional GPS/IMU, WiFi and/or 3G/4G - ideal for mining fleet telematics:
Software example: Mining dashboards
Case study: J1939 telematics
Learn how one of our larger OEM customers use the CANedge2 to collect CAN bus data from heavy machinery in the field - and use it to perform simple automated predictive maintenance.
"Both the hardware and support from CSS Electronics have been outstanding!"
full case study
50+ case studies
Mining telematics: Step-by-step guide
In the following section, we assume that you're an engineer at a mining OEM/contractor.
You've been tasked with setting up automated data acquisition across a range of vehicles - and below we help you get started.
#1 Consider your data flow
It's a good idea to consider your data flow up front - below we outline three popular setups:
#2 Select your hardware
Next, you need to select a hardware bundle for your initial pilot test.
Get your 'J1939 Data Pack'
Want to try working with real J1939 data?
Download your 'data pack' incl. our J1939 DBC demo (incl. 5 extra SPNs) and 400+ MB of J1939 data across 15+ vehicles!
Learn more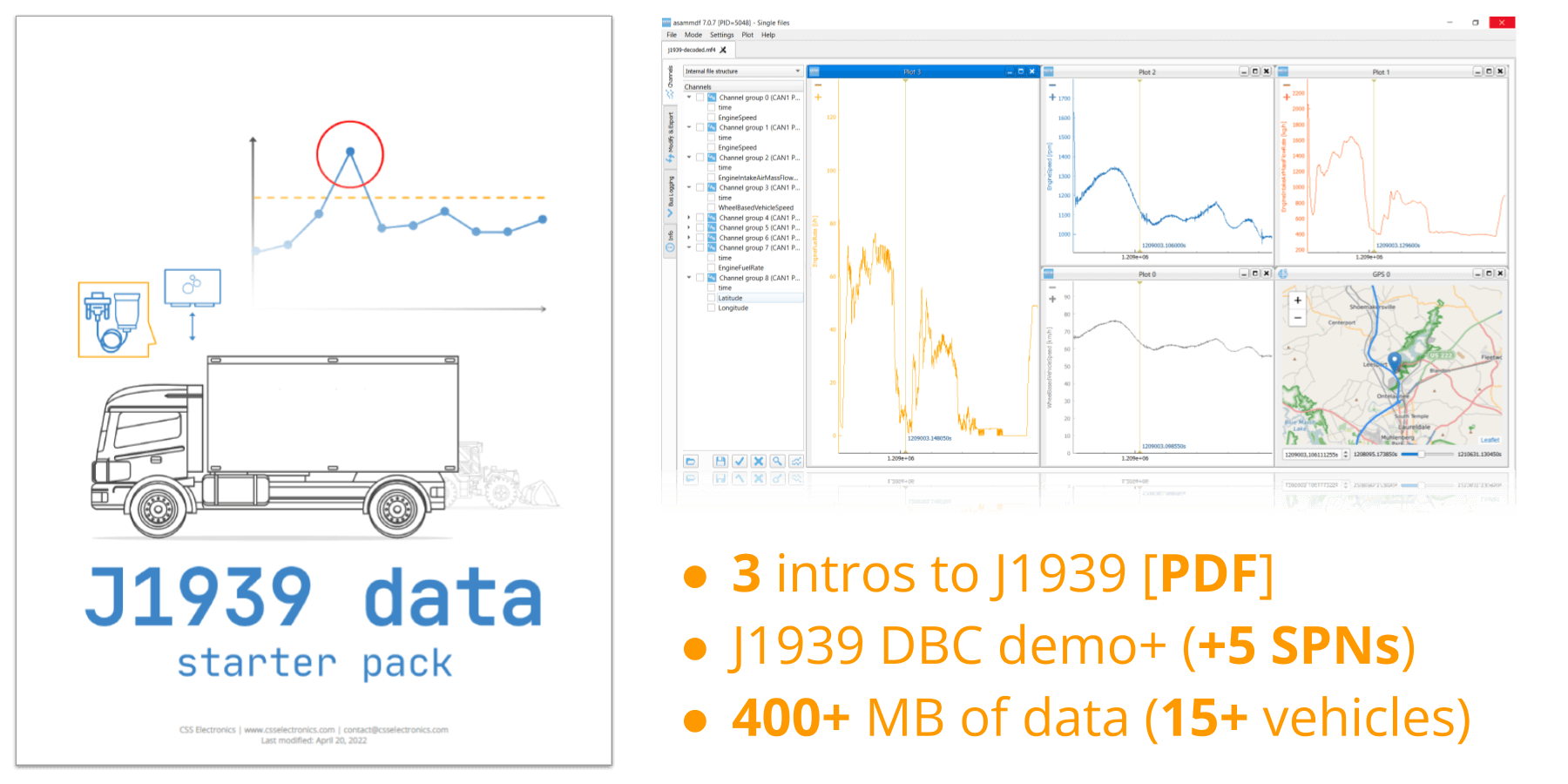 Ready to start your mining telematics pilot?
Get your CANedge today!
---
Recommended for you