Mining IoT - Vehicle Diagnostics via WiFi CAN Logger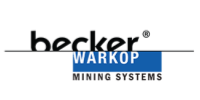 About: Becker-Warkop Sp. z o.o. is a leading manufacturer of mining machinery and equipment with focus on transport systems like floor railways.
What problem did you solve?
We needed a blackbox data logger for collecting J1939 data from our mining transport systems. We previously used a data logger in our mobile applications from different company, but we had two problems then: 1) A memory card capacity of max 2 GB and 2) When the card was full, the logging would stop (no cyclic logging available).
How did you solve it?
With the CANedge2 (32 GB) we can log far more data than before, as well as use cyclic logging to ensure the oldest data is overwritten first if the card does fill up. At the moment, we convert files from the data logger to CSV using the MDF4 converters. Then we have an Excel template for formatting and further data analysis. We are currently working on a database application that will collect data, create reports and provide analyses.
What benefit has this led to?
With the CANedge2, we're able to collect data for analyzing the machine operational data, which helps us deliver optimal customer service.
"Finally we have a proper blackbox in our mobile mining applications - and we know the full history of our machines"
Why did you choose the CANedge?
We needed a blackbox solution with large storage capacity. Further, the WiFi is a good option for us. We eventually want to send data to our own S3 server in our company. We can then analyze the data from the machine and provide support remotely for the customer.
   — Rafal Walisko, Becker-Warkop Sp. z o.o.
Comments by CSS Electronics
The CANedge is designed to operate as a standalone blackbox - which is particularly important in mining applications, where data may only be collected rarely (e.g. every 3-6 months).
By using CAN ID filters, prescaling, compression and triggers, the recorded data can be fully customized and optimized. And with cyclic logging, the CANedge will retain a 'rolling window' of CAN bus data - ensuring that you can always review the last period if e.g. an issue occurs on a mining vehicle.
Further, with the CANedge2, data can be recorded to the SD card when a mining vehicle is outside WiFi range - and be auto-offloaded to your own server when the vehicle gets within range of a WiFi access point.
For more details, see our intro to mining telematics.
The CANedge2 - 2 x CAN bus data logger with WiFi
The CANedge2 is a professional-grade 2 x CAN/LIN data logger with WiFi - learn more below:
Ready to log your CAN data?
Get your CAN logger today!
---
Recommended for you