Kia EV6 Telematics Dashboard [CAN Bus & UDS + DBC + Grafana]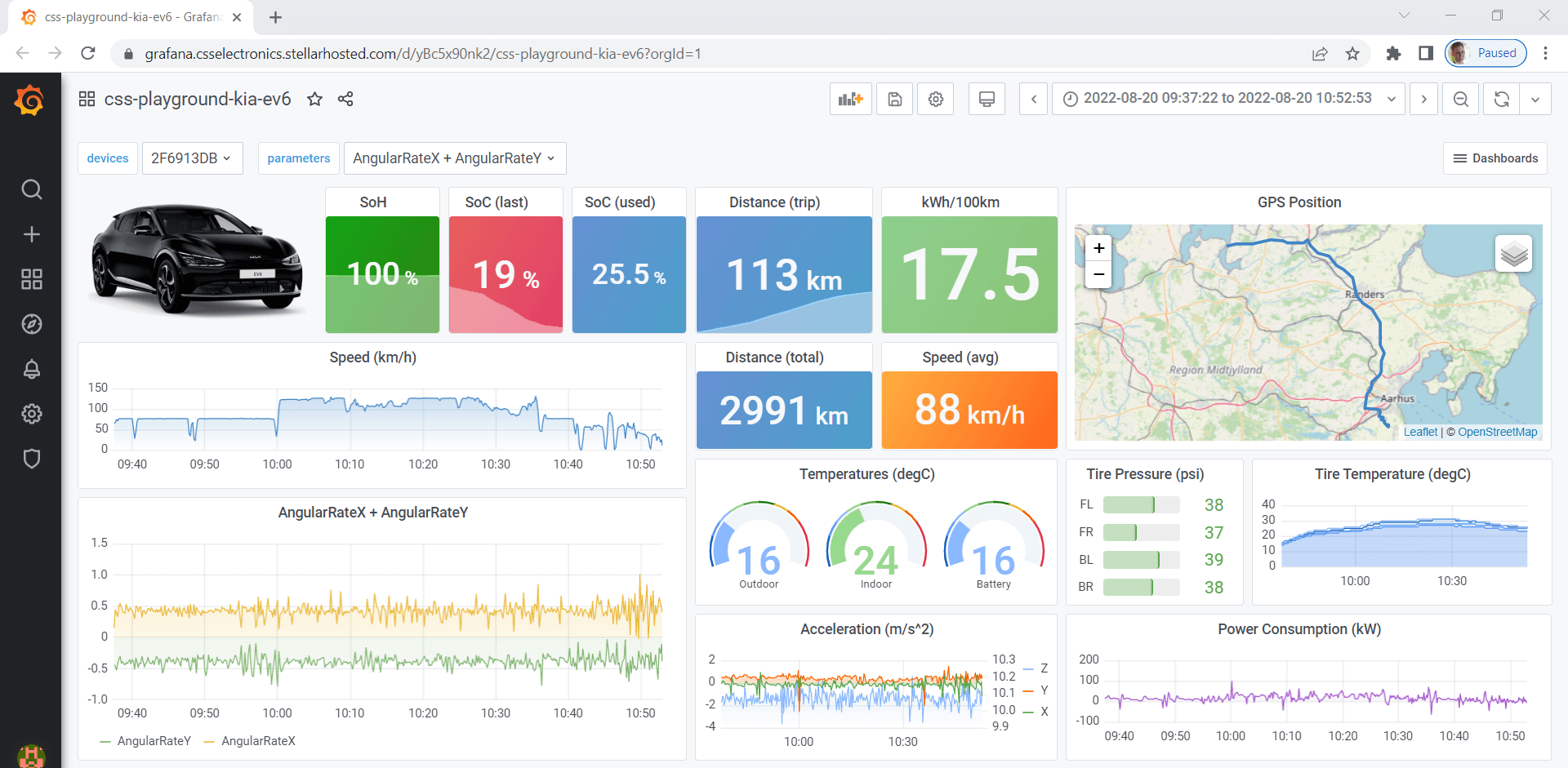 Example use case: Comparing driving efficiency
So we now have a cool dashboard - what can we use it for?
Well, one example use case was (of course) to battle my wife Josefine in driving-efficiency. As shown in below comparison, it backfired spectacularly. As evident from the power consumption histograms, Josefine was far more dilligent in using the e-pedal, helping her gain an efficiency rate of ~12 kWh / 100 km - while I was stuck at 20+ kWh / 100 km.
As a result, I then started using the e-pedal...
Tip: Check back later for an update in which we'll use the CANedge Python API to perform this comparison at scale.
Get the 'EV data pack'
Want to try working with real electric car data?
Download your 'EV data pack' - incl. sample data, configuration files & DBC files from popular electric cars:
Kia EV6
Nissan Leaf
Tesla Model 3
Skoda Enyaq
and more ...
This also contains the 3000+ km Kia EV6 dataset (100+ signals)!
Learn more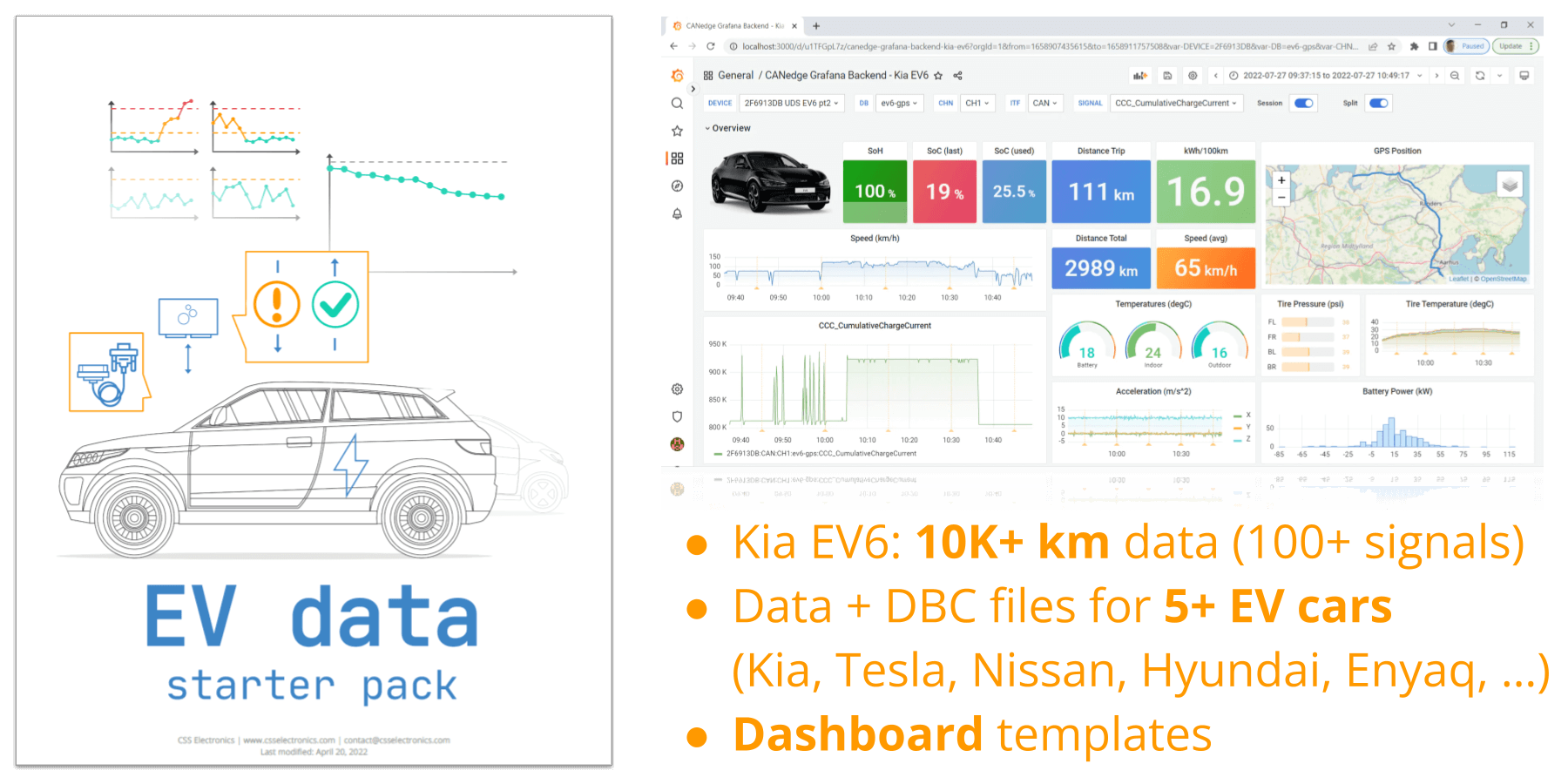 What benefit has this led to?
This Kia EV6 serves to showcase the versatility of the CANedge2 (and CANmod series) for collecting data from any CAN based application - incl. higher layer protocols like UDS. Further, it exemplifies the value of the new CANedge Grafana Backend in providing a simple way to visualize multiframe data with timesynced GPS plots.
Additionally, the config and DBC can be reused by others to log & decode data across all Kia and Hyundai electric vehicles. For those that simply want to 'play around' with large EV datasets, the free 3000+ km dataset offers a great platform for creating your own Grafana dashboards - or for performing Python-based big data analysis.
   — Martin Falch, co-owner at CSS Electronics
Ready to log data from your EV?
Get your CAN logger today!
---
Recommended for you