Electric Vehicle 'Data Pack' [CAN/UDS Log Files & DBC Files]
Join our newsletter to get your 'EV data pack'!
Download your 'data pack' - incl. sample data, configuration files & DBC files from popular electric cars:
Kia EV6
Nissan Leaf
Tesla Model 3
Skoda Enyaq
and more ...
In particular, the pack contains our unique 3000 km Kia EV6 dataset with 100+ signals!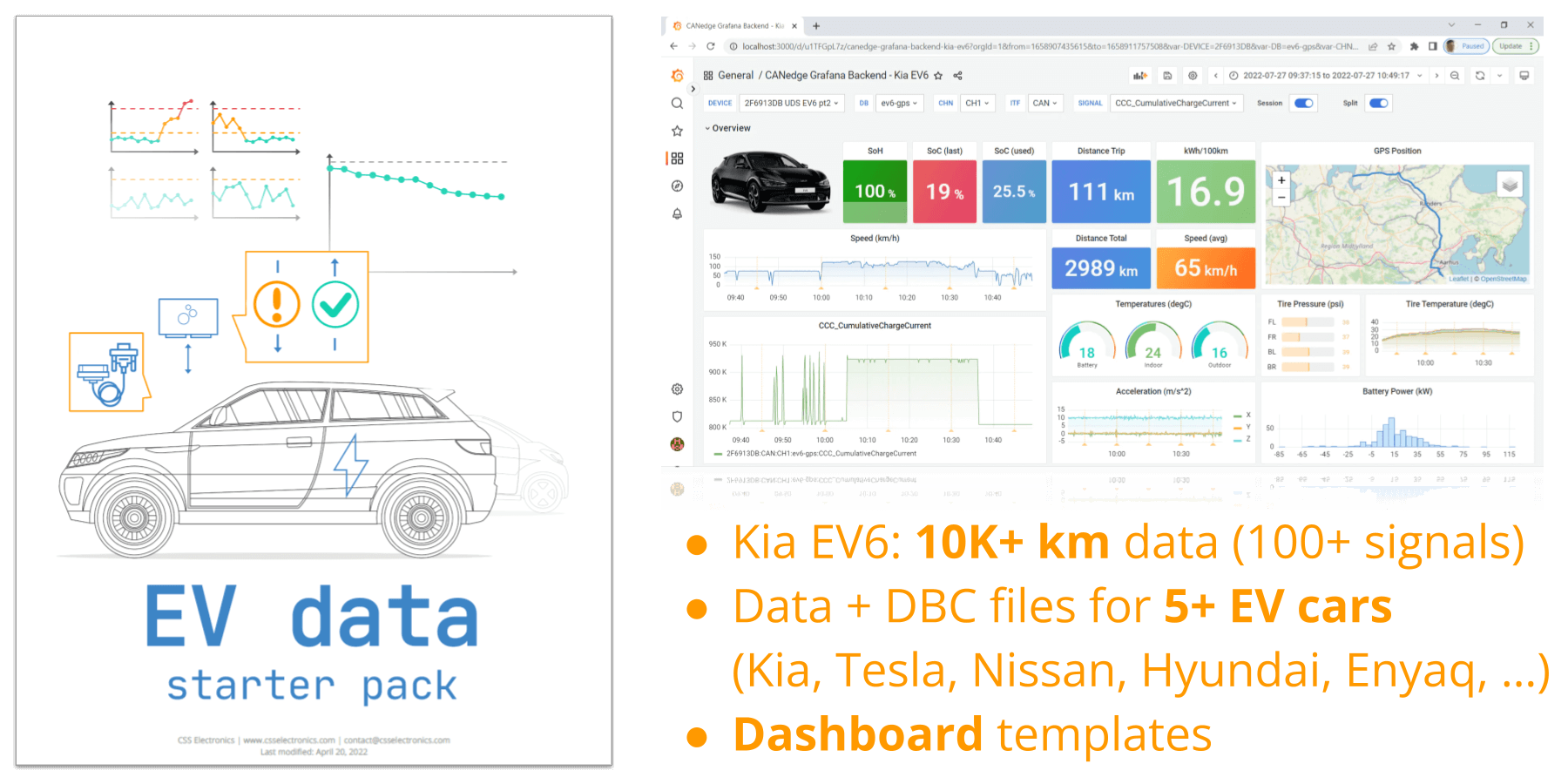 All the log files are recorded with our CANedge CAN bus data logger in the MF4 log file format. The data can thus be opened in the various free & open source data processing software/API tools that you can use with the CANedge.
Tools like asammdf, our Python API and dashboard integrations let you load the log file samples along with the relevant DBC file(s) to decode the data and e.g. visualize it.