LIN Bus Diagnostics via 2 x CAN/LIN Logger & Vector CANoe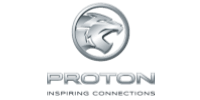 About: Proton is a Malaysian automotive company within automobile design, manufacturing, distribution and sales
What problem did you solve?
We are using the CANedge2 to log data from vehicles operating in the field to test/analyze ECUs for development purposes. To do so, we need to record the vehicle activity in terms of both CAN and LIN communication, in order to e.g. investigate fault triggers.
How did you solve it?
We used the CANedge2 to record both the CAN bus and LIN bus communication. For now, the vehicle log files were collected every 2 weeks via SD card. The aim is to later on utilize the WiFi transfer for further automation. We developed a CAN and LIN DBC file to decode the communication information. Following this, we performed the analyses using various software tools. In some cases, we use the asammdf GUI, while in other cases we would convert the CANedge2 MF4 log files into Vector ASC using the MF4 converters. In this latter case, we would use CANoe for some specialized analyses.
What benefit has this led to?
The device provided us with a straightforward and reliable method for gathering CAN/LIN data. The CANedge2 helped speed up our software development and troubleshooting. A very good aspect is the fact that no laptop is needed in field.
"The CANedge2 is a fast solution for troubleshooting - with impressive support from CSS Electronics!"
Why did you choose the CANedge?
The CANedge2 is very affordable, allowed for automatic logging and had a small size.
   — Ahmad Rois Bin Abd Razak, Development and Testing Engineer, Proton
Comments by CSS Electronics
Proton uses 2 x CAN + 2 x LIN in their use case, fully utilizing the hybrid functionality of the CANedge2. This combination of channels and compact size is particularly well-suited for automotive OEM development projects.
The MF4 format neatly stores the 4 channels in the same log file, making it easy to process the data via e.g. the asammdf GUI (which also supports LIN Description Files (LDF)) or our Python API.
For more details, see our intro to LIN bus data logging.
The CANedge2 - 2 x CAN bus data logger with WiFi
The CANedge2 is a professional-grade 2 x CAN/LIN data logger with WiFi - learn more below:
Ready to log your LIN data?
Get your CAN/LIN logger today!
---
Recommended for you