Remotely Reverse Engineering Heavy Duty Mobile Machinery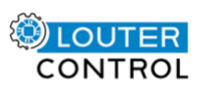 Louter Control
About: Louter Control specialize in process control, mobile automation and machine control within oil & gas, chemical, pharmaceutical, agriculture and more
What problem did you solve?
We needed to obtain CAN bus data from a mobile machine and reverse engineer it. This would enable us to add custom functionality to the mobile machinery
How did you solve it?
The CAN logger can be pre-configured and handed to a service engineer, who can easily install it at the machines. Here, they can conduct physical tests and record their actions with timestamps. The data itself was transmitted via WiFi to our server for remote analysis. We then leveraged the timestamps of the data signals to easily link the performed actions with the recorded signals for simpler reverse engineering
What benefit has this led to?
With the WiFi CL3000, log data can be auto-pushed instantly to an FTP server, allowing software & service engineers to focus on their own jobs and skills
"The ease of use and added value of the CL3000 is excellent. CSS responded quickly and adequately to our questions"
Why did you choose the CLX000?
Because it's a small device, low cost and with a huge amount of features. With the WiFi and FTP functions, data can be retrieved and analysed remotely 
   — Remco Louter, Owner of Louter Control
Comments by CSS Electronics
This case is a nice example of how remote WiFi CAN logging can be used also in reverse engineering. Since this case study, we've migrated from the CL3000 to the 2nd generation CANedge2. The CANedge2 is ideal for collecting raw CAN bus data remotely, by automatically pushing the data to an S3 server.
For CAN bus reverse engineering, it is often useful to supplement a CAN logger with a CAN-to-USB interface. For this purpose, you can use a CLX000 if you need to perform real-time streaming of data and view the CAN traces in e.g. SavvyCAN.
For more details, see our CAN sniffer intro.
The CANedge2 - 2 x CAN bus data logger with WiFi
The CANedge2 is a professional-grade 2 x CAN/LIN data logger with WiFi - learn more below:
Ready to log reverse engineer your CAN bus data?
Get your CAN logger today!
---
Recommended for you