Logging ISOBUS/J1939 Field Data from Tractors/Implements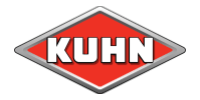 KUHN is a French-based company producing leading PTO-driven farm machinery and services with a network spanning 100+ countries.
What problem did you solve?
We need to monitor the behavior of agricultural machinery (tractors, implements) and the vehicle operators in the field. Example applications include KUHN implements like the TF 1512 seed front hopper and BTFR seeding bars, deployed on e.g. Fendt tractors. We typically need to record two CAN channels (J1939, ISOBUS data).
How did you solve it?
We have used the CSS data loggers since 2016, starting with the CL2000. We later transitioned to the 2nd generation of the CL2000, the CANedge1. Today, the CANedge1 is deployed in a customized enclosure that we designed to protect it against the elements. CSS prepares the units with a custom configuration and serial sticker, making it easy for us to deploy the units.
When we need to investigate data from a vehicle, we disconnect the CANedge and extract the SD card to collect the relevant log files. We then use the CANedge Python API to process the CAN bus data, along with Chronograf and Grafana for dashboard visualization of the data.
"The CANedge1 is plug & play and very easy to use!"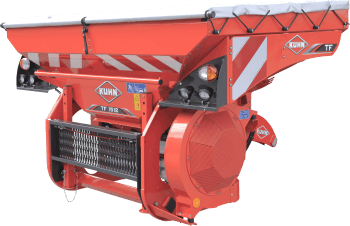 What benefit has this led to?
The CANedge1 enables us to get more information and statistics regarding the use of our machines (in particular prototypes). In particular, it also lets us investigate in detail if an issue occurs.
Why did you choose the CANedge1?
The CANedge1 enables logging of two CAN channels in a compact enclosure at low cost.
   — Vivien Osswalt, Embedded Systems Electronics Engineer
Ready to log J1939/ISOBUS data?
Get your CANedge today!
---
Recommended for you