Diagnosing Heavy Duty EV Batteries Remotely via Dashboards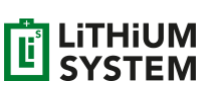 About: Lithium System supplies automotive customers with special high-performance lithium batteries
What problem did you solve?
We needed to collect battery CAN bus data from a heavy duty electric vehicle to get a better understanding of how the 150 kW vehicle battery behaved while discharging and while in use - as well as during fast vs. slow charging.
How did you solve it?
We installed the CANedge2 device with a 4G cellular WiFi dongle. The CANedge2 would log data to the SD card and connect to the internet via the hotspot to push the data to our Amazon S3 server. We then use the CSS Electronics Python 'dashboard integration' script to pull the data from S3, DBC decode it and push the result into an InfluxDB database for visualization via Grafana dashboards. This allowed us to monitor and adapt our programming to better optimize the entire system.
What benefit has this led to?
This solution has saved countless hours of driving to the client, endless phone calls and misunderstandings. Ourselves and the client can now see exactly how the machine is functioning.
"Fantastic product, highly configurable, excellent documentation and outstanding support"
Why did you choose the CANedge?
The CANedge2 is a very well priced, small, plug & play and it is super easy to follow the documentation/tutorials. I cannot wait to use it in our next project!
   — Alain Brites , Project Manager at Lithium System AG
Comments by CSS Electronics
This case highlights one of the key values of integrating your CAN bus data with Grafana dashboards: Being able to easily review data with key stakeholders.
A key challenge in CAN diagnostics is getting a clear picture of key signals. However, using the dashboard integration you can quickly set up automated processing of incoming CAN log files. The data can be visualized via customizable dashboards, which can be easily shared with others via your browser.
When an issue has been identified, the raw MF4 log files can be opened in other tools (the asammdf GUI, Vector tools etc) for 'deep-dive' analysis.
For details, see our intro to telematics dashboards.
The CANedge2 - 2 x CAN bus data logger with WiFi
The CANedge2 is a professional-grade 2 x CAN/LIN data logger with WiFi - learn more below:
Ready to diagnose your electric vehicle?
Get your CAN logger today!
---
Recommended for you