Collecting Siemens Engine Data Via WiFi CAN Bus Data Loggers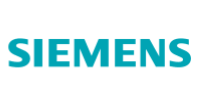 About: Siemens is one of the world's largest producers of technologies in electrification, automation & digitalization with 385K+ employees globally. Siemens Engines R&D specialize in innovative gas and diesel technologies.
What problem did you solve?
We are using it to log data in some engines running in the field where we are testing some prototype components. In the past, we used a Yokogawa data logger in a box to do this, but this solution was expensive as we had to install extra sensors to collect field data.
How did you solve it?
After switching to CAN logging, we install the CL3000 units in the engines to record the raw CAN bus data. The data is collected from the CL3000 by using the WiFi 'station mode' where we are able to access the SD card of each CL3000 wirelessly.
What benefit has this led to?
This CAN logger lets us have a high sample rate and reliable data. Further, with the WiFi we can collect the data from our facilities remotely, helping us save money in development. It provides really useful data in case of any problems with the engines. Overall, we decrease development costs and reaction time when an issue happens - and increase the field test engine availability.
"It was really easy to configure the device and make it work. The WiFi logger is great for getting quality data remotely."
Why did you choose the CLX000?
We are using the CL3000 due to the WiFi capabilities, logging rate - and because it is a compact device and easy to install. Further, the time required to get started with the CL3000 was really short.
   — Jesus Alvarez, Project Engineer, Siemens Engines R&D
Comments by CSS Electronics
The Siemens case study shows how a WiFi CAN logger can be accessed via the web server interface to "pull" CAN bus data from the prototype engines, rather than "push" the log files to a server automatically. We are currently working towards adding the same functionality (in an improved version) in the 2nd generation of the CL3000, our CANedge2 WiFi CAN bus data logger.
With the new web server interface for the CANedge2, you can use simple REST queries to pull log files in a scripted way - with Python examples available from our github page. The data can also easily be processed automatically via our open source Python API.
For more details on our software tools, see our software overview. For more on the CANedge2, see below.
The CANedge2 - 2 x CAN bus data logger with WiFi
The CANedge2 is a professional-grade 2 x CAN/LIN data logger with WiFi - learn more below:
Ready to record your CAN bus data?
Get your CAN logger today!
---
Recommended for you