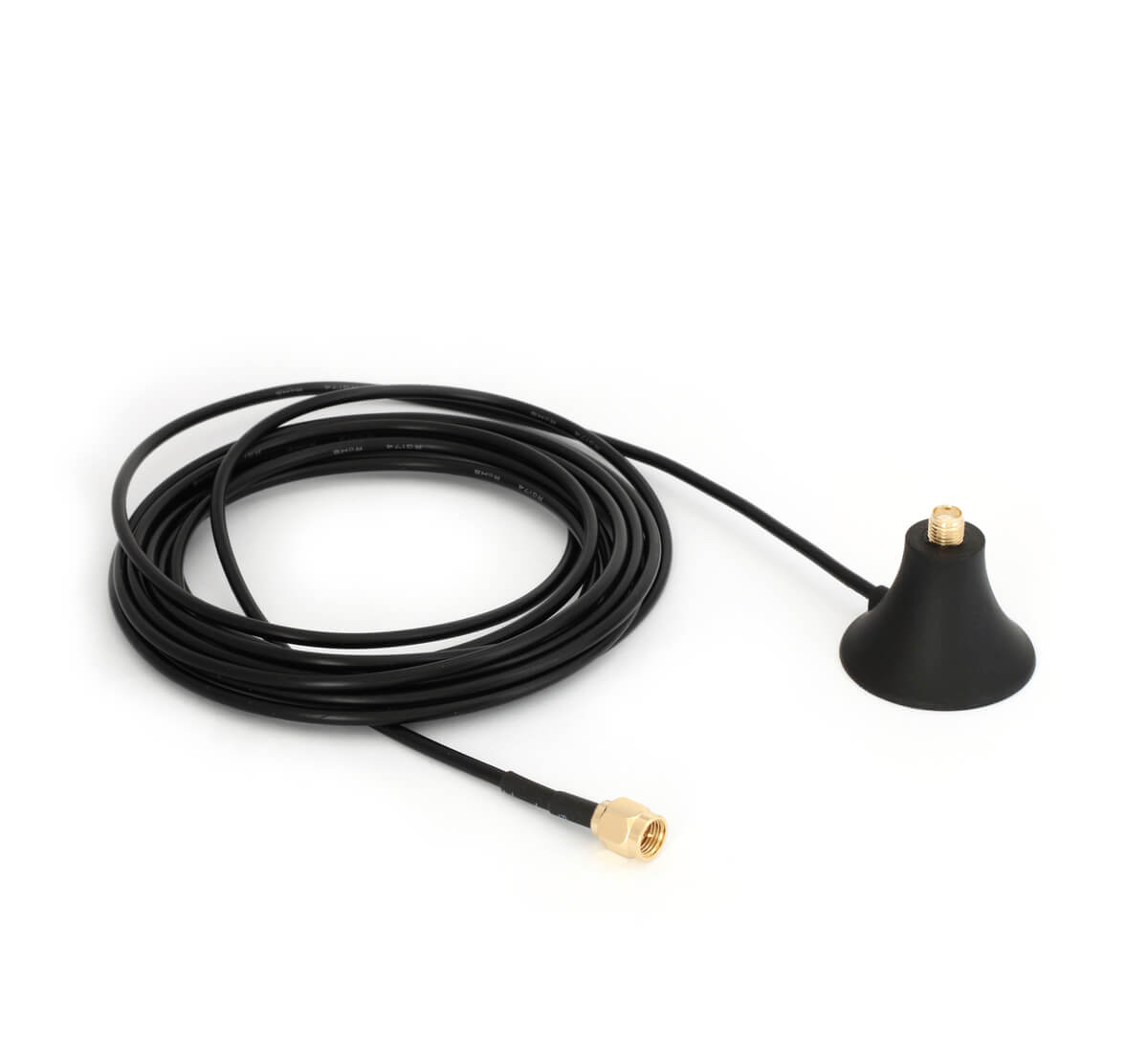 BOOST RANGE
Improve WiFi range via optimal antenna positioning
LINE-OF-SIGHT
Ensure line-of-sight to WiFi access point via roof placement
PROTECT
Install your device in a shielded position without loosing range
PLUG & PLAY
Easily detach the SMA antenna and add it to the magnet stand
3 METER
The 3 meter extension cable allows for flexible installations
1Y WARRANTY
We offer a 1-year warranty on all our products
About the extension cable
In some use cases, you'll want to install the CANedge2 or CANedge3 safely in e.g. a metal box, cabin or behind metal panels. In these cases, the connectivity of the device can be drastically reduced.
To solve this, the CANedge lets you extend the default SMA antenna. By connecting it onto the magnet stand, you can keep the CANedge in a safe location while moving the antenna to an optimal position for range, line-of-sight or cellular coverage.
Typical use cases include forklifts in warehouses that upload data when periodically in range of WiFi routers. The antenna is low cost and can endure rugged environments, which also makes it ideal for e.g. mining use cases.
If you need to mount it on a non-metal surface, you can optionally use our velcro strips.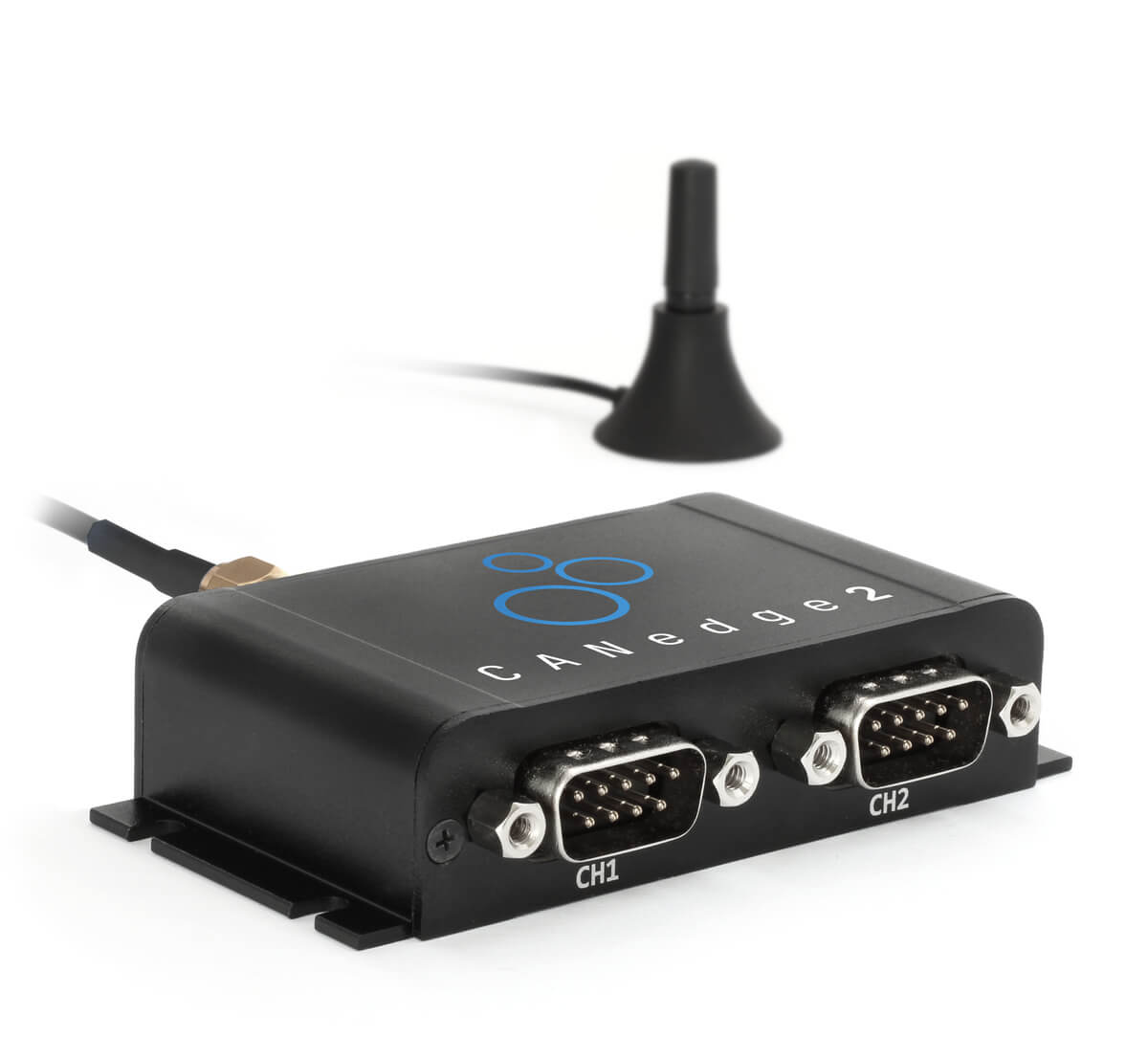 Check out our tech specs above - or buy now!
| GENERAL | |
| --- | --- |
| Base Diameter | 35 mm |
| Height | 25 mm (excl. SMA antenna) |
| Cable Length | 3 meter |
| Connector | SMA male / SMA female |
| Mounting | Magnet mounting (suitable for low-vibration environments) - alternative use velcro strips |
| Weight | 66G |
| IP Rating | IP66 |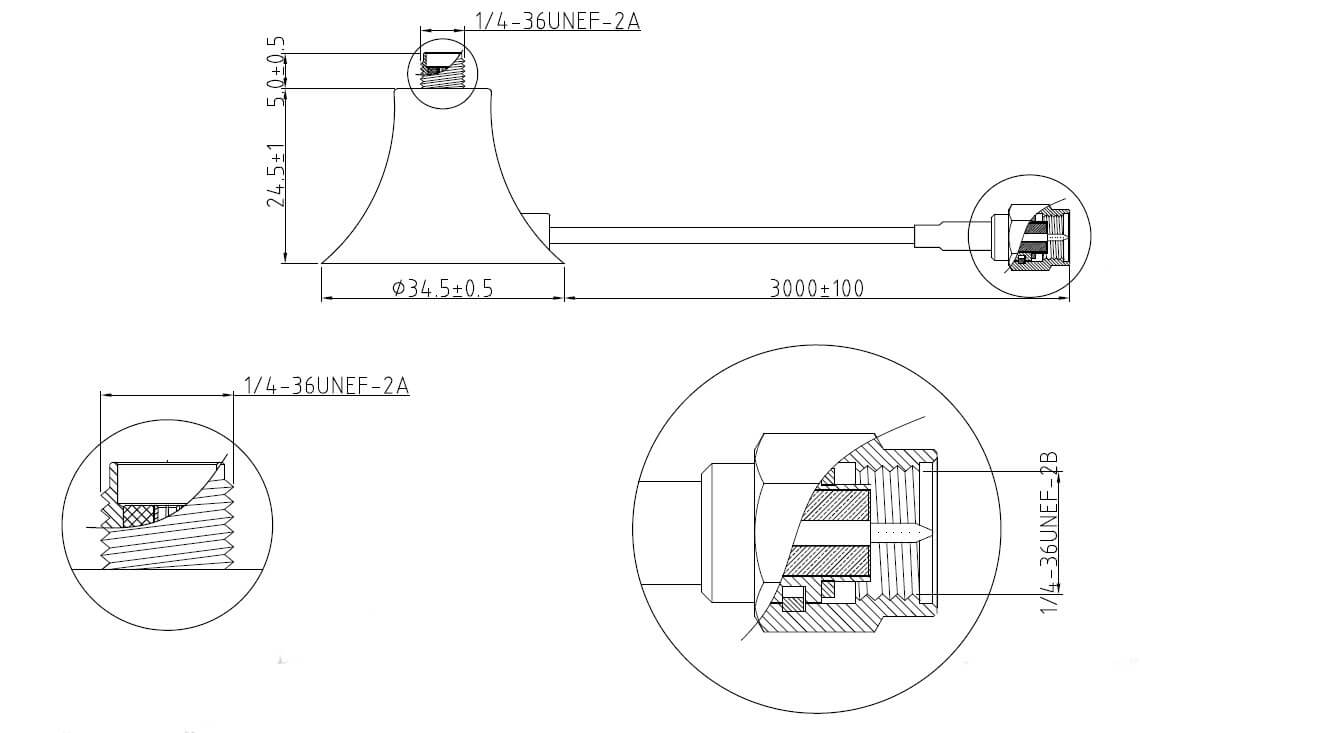 ---