CAN FD Analyzer for Debugging Telematics ECU Remotely via WiFi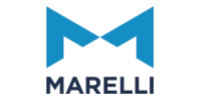 About: Magneti Marelli is one of the world's leading global independent suppliers to the automotive sector with ~60K employees across 170 facilities and a 2019 revenue of 13.6 Billion EUR.
What problem did you solve?
We need to log and replay CAN FD (Flexible Data-rate) data from our telematics ECU, while it's installed in different vehicles. As part of our debugging process, we need to be able to replay CAN FD log file traces via Vector software like CANoe/CANalyzer and Vector hardware like the VN5610/VN1630/VN1640.
How did you solve it?
The CANedge2 enables our team to log CAN FD data within the vehicle and from our ECU. The data is collected via the SD card or via automated WiFi data transfer. For our data processing, we simply use the MF4 converters to convert the CANedge2 log files to Vector ASC - after which we can process the data via our Vector tool for post analysis.
What benefit has this led to?
With the CANedge2, we can debug any CAN FD related issues in our telematics ECU, which helps us find solutions to our bugs immediately.
"The CANedge2 is a great device at a super price - and it absolutely fits our needs!"
Why did you choose the CANedge?
First of all, the CANedge2 is really small and fits everywhere. It also gives us the flexibility to choose what kind of log files we want to record as it supports 2 x LIN/CAN (incl. CAN FD). Also, it is nice to have the flexible option to simply log data to the SD card - while also supporting the option of auto-pushing the log files to a self-hosted server via a WiFi access point.

The CANedge2 is really easy to configure (with a nice editor GUI) and all software tools are open source (tracked & available on github). Finally, it's a super price - replacing lots of devices that offer the same features/performance, but at a completely different price point.
   — Paolo Denetto, Systems Specialist, Magnetti Marelli
Comments by CSS Electronics
The CANedge is designed for interoperability - letting you use your favorite tools to work with the device and data. Here, Marelli uses the CANedge hardware - but loads the CAN bus log files in their preferred Vector tools like CANoe and CANalyzer.
Specifically, Marelli converts the MF4 files to Vector ASC. Today, it is also possible to simply "finalize" the MF4 files (using a similar converter), so that the resulting MF4 files can be loaded directly in Vector tools (as of Vector SP2).
For more details, see our intro to the MF4 converters.
The CANedge2 - 2 x CAN FD data logger with WiFi
The CANedge2 is a professional-grade 2 x CAN/LIN (incl. FD) data logger with WiFi - learn more below:
Ready to log your CAN FD data?
Get your CAN logger today!
---
Recommended for you