CAN FD Data Logger for Electric Vehicle Endurance Tests
Case Studies / Schaeffler Engineering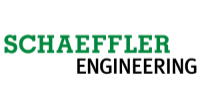 Schaeffler is a leading global supplier to the automotive and industrial sectors. The company partners to make motion and mobility more efficient, intelligent and sustainable.
What problem did you solve?
We need to perform endurance tests and functional checks of a vehicle during daily use (MEB based BEV). The endurance test are mainly for driving strategy tests end research, while we also look at e.g. thermo management. We primarily concentrate on drive-train issues.
How did you solve it?
I use the CANedge1 to monitor two CAN FD channels from the vehicle - and evaluate the data offline with Vector tools (CANape). Specifically, the Vector tools are used for analysis of the recorded data and for rest-bus simulation, making the controllers run on our bench test setup without the car.
"The CANedge1 is an easy and powerful solution for logging CAN FD data for offline evaluation in Vector tools"
What benefit has this led to?
Before using CANedge1, we used Vector tools to sniff the CAN bus, i.e. a laptop with CANalyzer/CANape and Vector loggers/interfaces. Now we have this little CANedge1 box inside the car instead of a pc or a quite expensive logger. This is obviously a significant improvement when the logging is performed from cars in 'daily use'.
Why did you choose the CANedge1?
The price and size of the CAnedge1 were key. Further, being able to use existing Vector tools for data evaluation was convenient, while the open source software with no additional licensing was important too. The CANedge1 is a great solution for sniffing 1-2 CAN FD networks!
   — Jochen Padberg, Dipl.-Ing.
Ready to log your CAN FD data?
Get your CANedge today!
---
Recommended for you