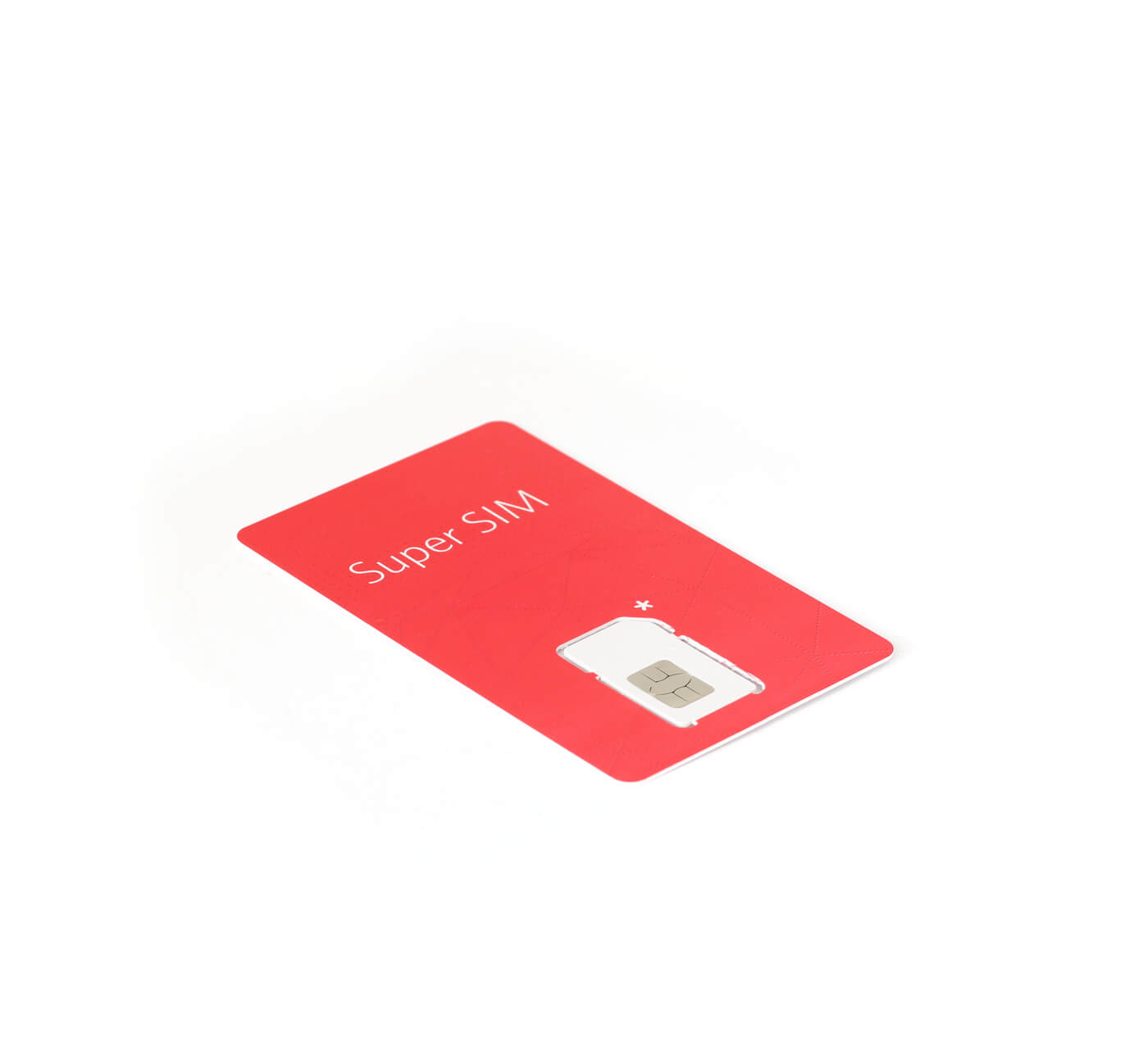 INSTANT
Create your own SIM account - then deploy your device in seconds
90% DISCOUNT
Benefit from pre-negotiated and highly competitive data rates
SCALABLE
Start with 1 SIM - and scale to 1000+ if needed. Easily activate new SIMs
GLOBAL
Access 400+ carriers in 185+ countries - incl. many tier 1 vendors
RELIABLE
Minimize downtime via automatic network failover and redundancy
MANAGE
Easy-to-use web console. APIs. Dashboards. Highly configurable
About the Super SIM
The CANedge3 lets you log 2 x CAN/LIN to an SD card - and auto-push the data via 3G/4G to your own server.
The device has a micro SIM card slot, letting you insert and use your preferred SIM card (e.g. from a local provider). For some use cases, however, you may prefer to use the Super SIM card that is included with every CANedge3.
The Super SIM is a global IoT SIM card that enables highly reliable connectivity across 400+ carriers in 185+ countries.
We include this SIM card in collaboration with KORE. The purpose is to offer a global, compatible SIM option that is immediately ready-to-use when you receive your CANedge3 - eliminating the lead time for ordering new SIM cards.
90% discounted rates
To make the data rates competitive, we have negotiated a 90%+ rate discount on behalf of our end users. We do not profit from this and we are not involved in the SIM account in any way. Instead, you get 100% of the discount, whether you have 1 SIM or 1000 SIMs.
Example: In USA you would pay 0.4$/SIM/month and 0.005$/MB (= 5$/GB) - making it 90%+ cheaper than most IoT SIM providers.
Learn more below - and see the data rates for your country:
Super SIM pricing
Super SIM setup
In the CANedge3 Intro, we provide a step-by-step guide on how you create your account with KORE (see the link above). Once your account has been set up, you fill out an email template as per our guide and send it to KORE to request that the discount is applied to your account, which requires that you sign a non-binding contract with them. You can activate your SIM card to start testing while you await that the discount is applied.
Note that this only has to be done once. When your account has been created and the discount is applied, you can of course add new SIM cards in mere seconds - and they will then all benefit from the account level discounted pricing.
The amount of data depends entirely on what type of data you are recording - and how you configure your CANedge3. If you were to record 'everything' from a truck, for example, you might generate 50 MB/hour - which could of course become very expensive. However, in practice you'd want to apply compression, filters, prescalers and triggers to optimize your file size as described in the CANedge3 Intro. With this, you'll typically be recording closer to 1-5 MB/hour and thus between 0.1 to 5.0 GB per month.
You can adjust your configuration over-the-air - and optionally set data limits on your Super SIM via the web console GUI.
The best SIM card solution will differ depending on your use case and location. But below are a few rules of thumb:
The Super SIM is most likely the lowest cost option in USA/Canada for all use cases
Globally, the Super SIM is competitive in most countries in the 0 to 5 GB interval
If you need to upload 5+ GB per month, you may prefer a 'flat rate' SIM solution
If your devices cross borders, the Super SIM may become increasingly cost competitive
The Super SIM is proven to be compatible with the CANedge3 in all countries
The Super SIM is flexible and offers powerful tools (e.g. diagnostics and monitoring dashboards)
In many EU countries, you can get a single 'data sharing' SIM card in addition to your regular phone SIM at practically no cost. This will often be preferable if you're only going to deploy 1 CANedge3 unit. However, as soon as you start needing multiple SIM cards, you'll move into B2B prices that can be quite steep even in EU.
Generally, we recommend to all our users that they check out the discounted data rates via the link above - and compare them vs. their alternative options. If in doubt, feel free to contact us.
---